Having recently listed on the London Stock Exchange, CEO Doug Doerfler tells Biotech and Money, why the UK's investors were an attractive choice for Maxcyte, and why cell therapy is an area worth watching.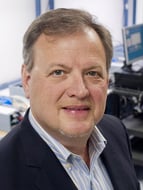 Doug Doerfler, CEO, Maxcyte
Doug has over 30 years' experience in the discovery, development, commercialization and international financing of biotechnology products and companies. He was a founder of MaxCyte in July 1998. Prior to joining MaxCyte, Doug held senior corporate development and operating responsibilities for a privately owned biotechnology holding company. Doug plays an active role as an advocate for the life sciences industry. He received his B.S. in finance from the University of Baltimore School of Business, and holds a certificate in Industrial Relations.
MaxCyte's electroporation method is reliable, rapid and scalable


MaxCyte's technology differs from other similar companies: instead of using chemical or viral methods to introduce molecules into cells, their method uses electroporation. This relatively soft method can be easily scaled up from benchtop to manufacturing levels, and boasts both high efficiency of cell transfection and high viability.
"What really differentiates us from others is that our method is easily scalable; you can move from a couple of microliters to multi-litre volumes in one platform. As our technology is a sterile, closed system, it can be used either clinically or for manufacturing biologics. It's also highly efficient: more than 90% of cells processed are successfully engineered, and it's also a very gentle process, which means that more than 90% of these engineered cells are actually viable and can be used for the intended purpose."
This electroporation technology is very popular with big pharma


MaxCyte have their fingers in many pharmacological pies, providing technology that allows top global firms to discover new drugs.
"We now have our technology in nineteen of the top twenty global pharmas, including three in Japan. There's a vast sense of opportunity surrounding the cell therapy market space: to put it in perspective, there are thirty five therapeutic programmes currently using our technology, of which over twelve are in the clinic now, treating patients."
MaxCyte's technology is used in a huge variety of research spaces


A wide variety of biotechnology companies require the ability to transfect cells, so MaxCyte are hugely in demand. Their technology finds applications in a variety of spaces, from small molecule drug discovery, through to biologics, vaccines and oncology.
"Our technology allows scientists and clinicians to take treatments from the bench to the bedside to the manufacturing plant very rapidly and reliably. It is used to rapidly develop novel biologics for preclinical and early stage clinical testing, and companies that specialise in flu research and biowarfare use our technology to create and develop recombinant vaccines
Autologous cell therapy is a good example of a way in which our technology is used. Here, cells are taken from the patient, engineered for a specific purpose, then given back to the patient. These cells then have drug like properties and are used to treat a broad range of diseases, including oncology, infectious disease, beta thalassemia, haemophilia, and cardiopulmonary disease."
MaxCyte is perfectly positioned to ride the next wave of drug development


Having carved itself a niche in the field of cell therapy, MaxCyte has secured itself a front row seat for the introduction of the next generation of ground-breaking therapies.
"It's been fascinating to see the breadth of applications and indications our technology can cater for. Cell therapy really is a very powerful drug class. It's the next wave: after small molecules and biologics, we now have cells as the active ingredient. And I think we're really just only scratching the surface."
MaxCyte's CARMA technology explores a new avenue for immuno-oncology


As well as catering to a variety of new and exciting therapies via its electroporation technology, MaxCyte is also working on its own potential game-changer, CARMA. This foray into the field of immuno-oncology is particularly exciting, as it promises a novel method of treating solid tumours, which currently don't fall under the radar of CAR-T therapies.
"In the cell therapy area, we are currently focusing on immuno-oncology. We're working with most of the major companies involved in the CAR-T space, and we have our own product called CARMA, a tumour-directed CAR based product that uses freshly isolated cells from a patient. We're currently carrying out preclinical studies, and it's our aim to begin treating patients by the first half of 2017. Once we've treated enough patients to show proof of concept we'll begin to work in conjunction with big pharma and biotech companies.
We've been working on this for a number of years, and we have a very well protected IP position on using these freshly isolated cells for treating solid tumours. This method is highly differentiated from the existing CAR-T technologies, and the market for solid tumours is much larger than it is for leukaemia, where CAR-T therapies are directed."
MaxCyte was generating capital to grow long before listing on AIM


Investors will be heartened to hear of how self-sufficient MaxCyte have been during their journey to IPO, providing them with killer credentials for their imminent expansion.
"From an investor perspective, I think one particularly attractive aspect to consider is that we've been running at basically cash flow neutral for the last few years. We've been cash strapped, but generating enough cash that we can continue to grow the business with virtually no outside capital. Now that we have a bit more capital, we can begin to expand the business and continue to show the growth we've experienced recently."
If investors believe in cell therapy, they should place their faith in MaxCyte


For investors who want a stake in the next big thing but don't want the huge risk that often accompanies such a venture, MaxCyte are a brilliant opportunity, as that risk is spread across a variety of different, game-changing technologies.
"There's tremendous excitement about the field of cell therapy. As these programmes eventually get closer towards becoming commercialised, there should be considerable excitement amongst investors that MaxCyte technology is incorporated into all these new products. Within the whole field you're going to have winners and losers, but if you believe in cell therapy then the MaxCyte story should resonate, as we're involved in most of the companies in the space."
MaxCyte's hybrid story was particularly suited to UK investors


In what one might consider to be a bold move, MaxCyte decided to list in the UK, despite being based in Maryland. However, as Doug explains, he and his team were keen to offer their story to a breed of investor who would embrace it rather than shy away from it.
"We decided to list on AIM, despite being a US-based company. We found that a 'hybrid story' like ours – where CARMA, our exciting new potential blockbuster solid tumour product, is combined with an on-going business – is, we believe, a very attractive way of building an enterprise. We sensed that the typical AIM investor would really embrace this of business model. We feel very comfortable working with investors that embrace what we're doing, versus investors that would want us to change how we got here."
A successful listing requires a strong team


There were, of course, challenges and obstacles to overcome en route to IPO, and Doug cites his strong team as the reason for MaxCyte's success.
"We had quite a bit of nervousness in the first quarter of the year, but I think our success was due to the team we have in place – we worked very closely with colleagues at Panmure Gordon, who did an exceptional job of keeping us focused and putting us in front of the right investors, and we also worked with Freddy Crossley and his team, Julie Simmonds and Mike Mitchell from the analyst side, Mary-Jane Elliott at Consilium, and Travers Smith. All in all, it was patient and thoughtful, and we worked well together, meaning that eventually we were able to get a successful offering.
Investors should keep a beady eye on MaxCyte's CARMA platform


Whilst not waiting to detract from MaxCyte's core business, Doug is adamant that their CARMA platform will be in a position to announce its next step within the coming year.
"In terms of what the investor community should be looking out for in the next six to twelve months, I think trading updates are important. At the end of the day it's our base business that is really important to us. I don't want to trivialise that. But they should also watch our movement in cell therapy, as we potentially start new programmes, or get involved in even more cutting edge cell therapy applications; and there should be some announcements leading up to the clinical development of CARMA in the first half of 2017 as well, so they should look out for them too."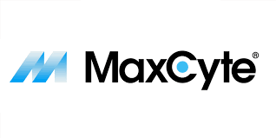 MaxCyte, founded in 1998 and based in Gaithersburg, Maryland, provides electroporation-based cell transfection technology to a wide variety of biotech companies. Not only is this method of cell engineering very fast and reliable, it is also easily scalable, making it highly versatile: MaxCyte's technology finds applications in small molecule discovery, biologics, oncology, and even biowarfare.