Key learnings:
Ysios Capital and OrbiMed led Galecto Biotech's €79 million Series C round, which involved a number of new and existing investors.
The financing will contribute to the advance of the Copenhagen-based company's lead programme for idiopathic pulmonary fibrosis into a Phase 2/3 trial, and will also allow it to conduct clinical studies for two galectin-3 inhibitor drug candidates.
Hans Schambye (pictured), Chief Executive Officer, talks through Galecto's plans for its lead programme and galectin inhibitor platform, as well as the opportunities that its Series C round, investor support, and agile team structure have opened up.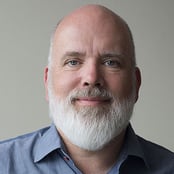 Galecto Biotech raised a €79 million Series C round in October 2018, which was co-led by new investors Ysios Capital and OrbiMed. The finance raise also included new investors HBM Healthcare Investments, OrbiMed Israel, Bristol Myers-Squibb, Maverick Ventures, and Seventure Partners, as well as existing investors Novo Seeds, M Ventures, and Sunstone Capital.
Galecto was founded in 2011 with a focus on the galectin family of proteins, building on research from the University of Lund, Sweden, and the University of Edinburgh, UK. Now based in Copenhagen, Denmark, the company is developing small molecule inhibitors and modulators for the treatment of diseases such as cancer, fibrosis, and inflammation.
Clinical advances for galectin product pipeline
The funding round will enable Galecto to progress its lead programme, TD139, into a Phase 2/3 clinical study for idiopathic pulmonary fibrosis (IPF). TD139 is an inhaled galectin-3 inhibitor, developed for inhalation in order to directly target the fibrotic tissue in the lungs. Galecto will conduct the Phase 2/3 study for TD139 in Europe and North America.
This follows on from the Phase 1b/2a clinical trial of TD139 in IPF patients, completed in 2017, which generated positive data in terms of TD139's safety profile, patient tolerance, and engagement with the targeted alveolar macrophages. Hans Schambye, Chief Executive Officer, says: "What we have shown so far is very compelling biology. It seems that we have a safe drug that causes very relevant biomarker changes in patient studies."
The €79 million Series C financing will also spur two further candidates into the clinic: galectin-3 inhibitors targeting ocular fibrosis and non-alcoholic steatohepatitis (NASH). "Those two programmes are expected to go into the clinic over the next year, so in a year's time we hope to have three programmes in the clinic with data following over the coming years. That's really transformative for the company," notes Schambye.
An emphasis on agility and expertise
In addition to the strength of its data, Schambye credits the experience and agility of Galecto's team for the success of its Series C round. The company draws on expertise from leaders in galectin biology and small molecule development. While the core team is currently just eight strong, its small size allows it to remain nimble, explains Schambye. "We have been able to advance these programmes on a tight budget and very efficiently even though we are only a small team," he adds.
The team is based across four countries – Denmark, Sweden, Canada, and the UK - with the emphasis very much placed on the individual's talent and experience rather than on their location. "We are a very virtual organisation," says Schambye. "I would rather have the right person in the 'wrong' place, and I think we have shown that you can manage that if you have such an excellent team as we have."
In May 2018, the biotech announced the appointment of Dr Richard Marshall as Chief Medical Officer. Marshall joined Galecto from GlaxoSmithKline (GSK), where he held a number of positions, including Vice President and Head of the Fibrosis and Lung Injury Discovery Performance Unit. He is also an Honorary Consultant in Thoracic Medicine at Royal Brompton and Harefield NHS Foundation Trust and a visiting Professor at Newcastle University, UK. Schambye says: "Bringing in Richard Marshall was a very important step for us. He brings very deep knowledge in the area of fibrosis and IPF. It's been fantastic to have him onboard."
Galecto will also benefit from the additional expertise of Ysios Capital's Karen Wagner, OrbiMed's Chau Khuong, HBM Healthcare Investments' Chandra Leo, and OrbiMed Israel's Erez Chimovits, who were appointed to the company's Board of Directors following the Series C round. "We're going from a fairly Nordic company to a very international company, with people from Israel, Spain, the US, and Switzerland," points out Schambye. "That too will be transformative, opening new doors for us and hopefully putting us even more solidly on the map."
With the backing of its expanded investor syndicate and the €79 million funding round secured, the company's focus for the year ahead lies on the clinical studies for inhaled TD139 and the NASH and ocular fibrosis drug candidates. Over the longer term, Galecto remains open to exploring opportunities as they appear, both in terms of partnerships and financing, says Schambye. "With the platform we now have and these strong investors, the possibilities have certainly opened up for us," he adds.
Feature image © k_yu – stock.adobe.com