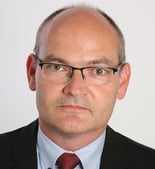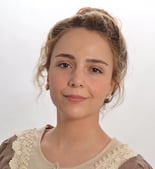 The Nordic region, as one of the hubs of the life science sector in Europe, is empowered by a fertile infrastructure for innovation, high-quality science, established pharmaceutical companies, a dynamic stock market and high-standard public healthcare systems, which have all resulted in a growing number of small and medium-sized biotech companies. Sweden, Denmark and Finland are ranked among the most innovative countries in Europe. The public and VC funding activities in the sector are on the rise; in 2017 alone, life science companies in Scandinavia raised almost $2.2 billion, doubling from 20161-2.
The Nordic region also represents an attractive stock market for small companies. Sweden has a stock market culture powered by a favourable tax scheme resulting in a large number of private investors interested in shares of small companies, as small as a €2 million market cap3. The system's attractiveness has gone beyond Sweden; small Danish biotech companies frequently choose to list their shares on Stockholm's Spotlight (formerly Aktietorget) or Nasdaq First North. The trend is on the rise with 115 new listings across the Nordics in 20174. During recent years, we have witnessed that the boom in public listings of small companies has attracted more global investors to the region, particularly from the US and China.
Based on Xplico's large amount of data and deep expertise from two decades of project and company valuations across the globe, we have seen some of the challenges that life science companies in the Nordic region face:
1. Lower valuation
Despite the increasing number of small biotech companies in the last decade in the region, we have observed a lower valuation and less aggressive partnering attitude among these companies compared to their US counterparts.
The lower valuation is caused by several factors, such as less access to growth capital for more mature companies; VCs and funding rounds are significantly larger in the US. Furthermore, Nordic companies tend to be more focused on science, with a rather local mindset concentrated on the European market when it comes to price prediction, market size and price increase over time. In comparison, US companies are generally more focused on value creation (commercial opportunities) on all levels of company management – possibly due to the entrepreneurial culture and availability of option and warrant programs in the company ownership model – something that is recognised by our life science-tailored captable tool.
2. Local management and investors
Despite the support from local pharmaceutical companies, strong science and a dynamic stock market for small companies, when it comes to the mid or later-stages of development, Nordic companies need more, namely a boosted international capital and mindset in order to increase their valuation. International venture funds and management can bring not only cash, but also a global mindset with a risk-taker approach, syndication opportunities and networks to regulatory authorities, international experts and markets.
3. High tax
The high taxation in the Nordic region, for both corporations and employees, makes it less attractive for international VCs and managers to invest and move to the region. We have observed mature companies moving their management and IP to countries with less tax in order to increase the value of companies.
While the life science sector in the Nordics offers world-class science-backed companies supported by a uniquely dense established pharmaceutical industry and an attractive opportunity for early public listing, the region would highly benefit from global management and investors that can push the companies to the next step on the international ladder, as well as more relaxed tax schemes.
Written by Uffe Boesen, Partner at Xplico, and Dr Golnaz Borghei, Business Development Manager at Xplico.
Share your valuation experiences and receive the latest industry benchmarks:
Xplico is conducting a survey into the experiences of life sciences professionals that have been involved in valuing a company/project. The resulting report will present updated benchmarks on risks and discount rates applied by biotech and pharma companies and their investors.
Xplico will send a copy of the report to all those who take part in the survey. The survey takes no more than 10 minutes to complete and all responses will be treated confidentially and will be anonymised in the ensuing report. Take the survey here.
References:
Feature image © peshkova – stock.adobe.com