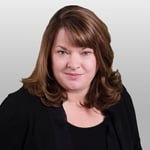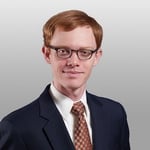 T
he US Government has long been a significant source of funds for life sciences companies both inside and outside the United States seeking to further research and development. In exchange for limited intellectual property rights without an obligation to provide a return on investment, companies can often successfully use US Government funds as a non-dilutive source of capital and an impetus for additional private investment. A wide variety of projects can also benefit from US Government funds, including early-stage research, clinical activities, and advanced development, as well as projects that have capital requirements ranging from hundreds of thousands to even hundreds of millions of US dollars.
Over the past few years, attractive US Government funding opportunities have increasingly been made available to companies located outside the United States. Although limitations on non-US ownership historically made funding difficult to obtain in certain circumstances, especially with respect to seed money necessary to kick-start new, innovative companies, a number of opportunities are now available under frameworks that are open to non-US participants, particularly in the biodefense space.
For example, the Biomedical Advanced Research and Development Authority (BARDA) recently created a startup-focused division that issued a new solicitation seeking to make awards of up to approximately $750,000 to promote development of rapid diagnostics, responses to sepsis, and other innovative technologies. BARDA also continues to make its traditional solicitation available to non-US offerors, and the US Department of Defense opportunities are also typically available to non-US companies. For example, the Defense Advanced Research Projects Agency permits non-US companies to seek funding under its solicitation for biological technologies as long as a proposed project can comply with any applicable export control or national security requirements.
In addition, various consortia that manage flexible awards known as "other transaction authority agreements" for the US Department of Defense now permit non-US companies to participate in projects either directly as team members or indirectly through US-based affiliates. BARDA also has a history of working with subsidiaries of non-US companies under its own other transaction authority agreements with half of such agreements issued to date being awarded to companies that are ultimately subject to non-US ownership. In fact, approximately half of the almost $1 billion total potential value of BARDA's other transaction authority agreements has been allocated to companies that are ultimately subject to non-US ownership. Interestingly, the majority of these agreements have focused on development activities relating to antibiotics, indicating that BARDA's significant level of support is relevant to companies that operate outside the traditional biodefense space.
Importantly, domestic preferences that are sometimes viewed as diminishing the attractiveness of US Government funding can easily be addressed through a well-planned development strategy. For example, domestic sourcing requirements established under the Buy American Act typically do not apply if a research and development award is clearly drafted to only involve the provision of services. Stockpile contracts that are sometimes entered into when developing investigational products can also be structured to benefit from a waiver of these requirements through related provisions of the Trade Agreements Act as long as a development strategy ensures that products ultimately delivered to the US Government are made in one of approximately 125 designated countries. US-based manufacturing requirements that may apply under the Bayh-Dole Act can also be avoided with careful commercialisation strategies that avoid creating exclusive licenses for US markets.
Overall, US Government funding is an attractive option for non-US companies, and domestic preferences and sometimes nuanced compliance requirements that are associated with such funding should not be viewed as a serious impediment to pursuing available opportunities. The US Government recognises the importance of global health considerations and is often willing to support the best products and technologies regardless of where the companies developing them are based.
Written by Jennifer Plitsch, Partner, and Tyler Evans, Associate, at international law firm Covington.
Feature image © kentoh – stock.adobe.com