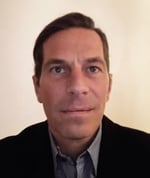 The development of new products in the life science industry is a very time-consuming and expensive exercise which requires a lot of capital. For this reason, biotech companies will most likely need a number of funding rounds to get their products to market. Biotech companies and their investors face a number of challenges when they try to analyse the consequences of current and future funding rounds and exits:
Lack of an overview of the consequences
The more complex the ownership structure, the more difficult it becomes to gain transparency and keep track of "who owns what" and "what happens if" in various investment and exit scenarios. Different types of shares, outstanding warrants, convertible notes, options, individual preference rights, interest on investments, anti-dilution protection terms and other conditions are among the variables that can complicate the structure. These are all questions that both biotech companies and their investors are likely to ask themselves without having a clear overview:
What is the investors' return on investment?
How will the proceeds be allocated to the various shareholders?
When will shares and warrants be "In the Money"?
What are the consequences for the existing shareholders of a new funding round?
How will new warrants dilute existing shareholders' value?
High risk of errors
Further, more funding rounds including warrant/option programs add to the complexity of the ownership structure which increases the risk of errors when calculating the outcome and doing scenario analysis. All shares, options, warrants, etc., with related terms and the likelihood of different scenarios concerning these securities have to be taken into account before the value of each share and the return on investment for each shareholder can be defined.
We have seen a number of general errors mainly related to warrant/option programs as well as MS Excel formula errors when companies and their investors try to calculate the consequences of new funding rounds and future exits, e.g. all warrants are included as fully diluted or the exercise proceeds for options/warrants are not included in the total value of the company.
Time-consuming and costly exercise
Biotech companies and their investors are spending a lot of time analysing the consequences for the various shareholders in connection with new funding rounds, option/warrant programs and future exits. In most cases the companies and their investors need support from lawyers and accountants to perform the analysis, which are rather costly.
Presenting the business case in a convincing way
It goes without saying that biotech companies need to present their scientific thesis in a compelling way and to convince investors that their specific project is likely to have a real impact on patients. Secondly, a realistic long-term business plan that addresses the likely funding required to get the product into the market or reach the defined exit point is needed. Last but not least, a valid and credible visual output needs to be communicated to facilitate discussions with the board, current and new investors.
Based on these challenges and our long-standing expertise and experience in conducting valuations of projects and businesses in the life science industry, Xplico has developed a capitalization tool for companies to be used in multilayered ownership structures when the calculations and scenarios are to be foreseen. This would allow for many of the before mentioned challenges to be reduced and for companies and their investors to save both time and money.
The Xplico CapTable is a standardised Excel-based tool which is tailored to simplify the different ownership structures and exit scenarios. It provides simulations and waterfall analysis of the various investors' percentage of ownership, equity dilution and the value of the equity in connection with (potential) funding rounds and exits.
The model allows for multiple factors to be taken into account, and our clients highly benefit from the tool when planning new funding rounds, new option/warrant programs, exit strategies and preparing presentations for investors and the board, because it facilitates discussions concerning these. Furthermore, it easily shows the return on investment for the various shareholders and the consequences for new and existing investors - quickly and simultaneously - and includes various graphic outputs to be used for presentations.
Written by Finn Nikolajsen, Partner at Xplico.
Feature image © infografx – stock.adobe.com