Daniel Oliver, CEO of Capital Cell, recently took the time to grant us an interview. Capital Cell is the first European platform of equity crowdfunding in biotech projects. In this exclusive interview, Daniel tells us more about the approach they are taking as a company that sets them apart from other companies in the space, the misconceptions about crowdfunding and why the Life Sciences sector is such a good fit for crowdfunding. Finally, he gives us 3 key things companies need to have to miximise their chances of equity crowdfunding success.
B&M: Daniel, for the purposes of readers who are not aware of Capital Cell, perhaps we can start by understanding your company elevator pitch?
Daniel: Capital Cell is Europe's first equity crowdfunding platform specialising in life science. We bring together high net worth and angel investors, venture capitalists and funds with innovative scientific enterprises that are seeking funding to propel their research and development in biotechnology, pharmaceuticals, diagnostics, drug delivery, digital healthcare and medical devices, and then open these exciting investment opportunities to crowd investors.
B&M: Perhaps for those not aware of what Crowdfunding is, perhaps you can give me the basic explanation of what it is and how is works?

Daniel: It's a way of allowing public access to a fundraising opportunity online for a limited period of time, with a defined funding target. Basically, a project looking for funds is advertised online and anyone who is interested in it can fund it, deciding freely how much money to commit. If the funding target is not met within the specified timeframe, the whole operation is cancelled.
Crowdfunding has been a pretty abused term and evokes different things in different people – usually associated with charity fundraising. In fact, crowdfunding's most popular use is to give loans (about 100bn$ worldwide in 2016), but it's also used to sell products, to raise capital, to offer mortgages, and for pretty much any transaction that involves more than one person putting money online in the same thing at the same time.
B&M: What is it about the approach you are taking as a company that sets you apart from other companies in this space? What makes you unique or better?

Daniel: Capital Cell is a specialist company that takes great care in selecting the investment opportunities presented to investors. The biotech/healthcare sector is extremely particular and our team has all the necessary skills to tell a project with potential from an academic curiosity, for example. More than half of the Capital Cell team hold PhDs in relevant science and healthcare fields, so we really understand the entrepreneurs themselves, and the detail of the projects we review.
B&M: We've read recently about your record breaking funding for Bionure. Tell us how that came about and why it was such a success?

Daniel: The Bionure campaign was indeed a great success, and one we feel very proud to have been part of. In fact, it's the first ever equity crowdfunding life science campaign in Spain to raise over €1M. The key to the success of a campaign such as Bionure's, was establishing a good working relationship with the company from the start, and offering them our support and expertise throughout the entire process.

The business potential of the company and their first-in-class drug candidate to halt the development of multiple sclerosis was clear from the beginning. During the review process, their project was shared with our exclusive BioExpert Network (a community of physicians, PhD level scientists, investment professionals, and IP lawyers who review and rate projects based on their scientific, financial and business merit) and the feedback was outstanding.

This was a company that the Capital Cell team was excited about from day one. It's so important that we ourselves are excited about the potential of the companies we work with, as this fuels our enthusiasm to see them succeed. Again this goes back to the importance of building a team with relevant knowledge and expertise in science and healthcare – we really understand the companies and their ambitious goals, and can identify which ones are ready to seek investment using the Capital Cell platform. Bionure found this reassuring and sought our advice on many factors for their campaign, including the importance of marketing to attract the correct target investors. Alongside the introductions to high net worth and angel investors, we identified an alternative market for this specific campaign.

Although minimum tickets for investment usually sit at around €500-€1000 on the Spanish platform, together with Bionure we considered the target market for a campaign with this level of social impact. Although the raise amount was very large (€960k which was then overfunded to 125%), we agreed their minimum investment should be €100 to invite the attention of the philanthropically engaged "everyday investor" - "the crowd" in its truest sense for opportunities in the life science sector.

This bespoke approach is fundamental to the success of any campaign and is adopted from planning stage right through to campaign closure with all of the companies we work with.
B&M: Can you provide some detail around your market sector focus? Why is Life Sciences a good fit for Crowdfunding?

Daniel: In Beauhurst's 2016 report The Deal: Equity Investment in the UK, the life science sector was reported to be rapidly growing – with a 19% increase in deals throughout the year, in comparison to a 39% decrease in the retail sector.

The life science sector not only offers investors the chance to discover and identify opportunities which could result in potentially huge returns (if the companies are successful and reach their projected exit), but also give the chance to become part of a growing enterprise with a big social impact.

These innovative life science companies are just not in the same crowdfunding category as microbreweries and organic produce retailers; their R&D is having a real, measurable effect on the world and the people in it. It's this social impact which attracts the attention of crowd investors, those who don't have tens of thousands to invest, but want to feel they're contributing, whilst still seeing the benefit of the investment as a business opportunity.
We are in the middle of a biotechnological revolution that will have a huge impact in how the world will be shaped in twenty years' time – a bit like the IT revolution that was taking place 40 years ago has shaped today's world. We really believe in making sure everyone can have a piece of it – and that is what crowdfunding is there for.

B&M: Which areas of life science are more suited to crowdfunding?

Daniel: At Capital Cell we've seen companies succeed in a number of different areas, including biotechnology, medical devices, pharmaceuticals, agritech, drug discovery, drug delivery, diagnotics and digital health. It's less about the specific area, but more about the business potential of the company and their research, treatment, product or service.
B&M: What is the sweet spot in which you operate? If you could outline a perfect corporate for your platform, what are the key 2-3 things they need to have in place to maximize their chances of success?

Daniel: We usually work with companies who are looking to raise between 250k and 2M (£/€), who already have strong connections with a handful of investors, and have secured lead investment for their round. This could be from an individual investor, a large scale company, or a VC, etc.

Companies with a relatable treatment or product are particularly well suited to equity crowdfunding because it's something that the investors can understand and get behind. We work with the entrepreneurs to ensure the explanation of their project is presented in an understandable way, but is still available in detail for those who want to delve into the science. Many lead and core investors are deeply involved in life science in one way or another, but many of the crowd investors want to know what the company aims to achieve, without having to know the technical names of protein strands or biological identification markers.

B&M: What type and profile of investors use your platform and why?
Daniel: Our database of members is a growing community of investors from all walks of life. Some are well versed in investment, in particular within the healthcare and life science sectors, whereas many are dipping their toe in the pool of investment for the first time. But each is as important to us as the next - because it's not about how much money each individual invests, it's about closing the round with 100% of the goal.
More and more, we receive investment from people who are simply looking for a financial return. As startup investment becomes more popular, more people understand that it's just a way to give a part of your capital a chance to become profitable. In other words, risk investment is becoming a normal part of a healthy financial "diet".

B&M: What are some of the misconceptions you hear about crowdfunding? How do you address those?

Daniel: Crowdfunding has had a lot of bad press recently, particularly in the UK and America. Some companies are scared of attempting the approach, thinking they'll be forced into giving away 70% of their ownership - Dragon's Den style. It's just not true. Companies set the total amount of shares they're willing to offer upfront, meaning there's an agreed cap on the overfunding. This allows the entrepreneurs to receive a little extra money than the 100% they initially asked for, if there's considerable interest from investors, but ensures they won't end up with more money than they need and less control than they're comfortable with.

But probably the biggest misconception is on the part of entrepreneurs – the belief that crowdfunding means you publish just about anything on a website and it will make investors give you money. The reality is, naturally, that crowdfunding does not make money magically appear from the Internet. Crowdfunding platforms are amazing tools to make a fundraising much faster and much less time-consuming, but it still means that you're fundraising. You still need to generate a convincing offer for investors, solid reading materials, clear financials, and you still need to follow-up on investor interest with personal contact.

B&M: You officially launched in April of this year, what are your immediate goals or timelines?
Daniel: The UK platform is primed and ready with a range of life science investment opportunities already, so our immediate focus is on securing the funding that these companies need. The launch companies include: Antikor, Forrest Innovations, Combat Medical, Ducentis BioTherapeutics, OvuSense and Novarix. They span many life-changing areas of scientific development, from highly sensitive fertility monitoring and improved cancer treatment, to mosquito-borne disease control and autoimmune disease therapy. Our overarching aim is to successfully close up to 20 campaigns with innovative companies from across Europe by the end of 2017.

B&M: What are the long term ambitions you hold for Capital Cell? What does success look like to the company?

Daniel: Our shared ambition, between the Capital Cell team and our shareholders, is to become a global operation assisting life science companies around the world to secure the funding they need to develop their novel research, whilst providing potentially highly lucrative business opportunities to the investors who recognise the business potential of the companies. Our expansion into the UK from Spain is just the first step. We have many more exciting horizons in development.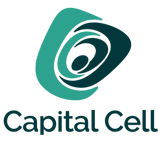 Capital Cell is the first European platform of equity crowdfunding in biotech projects. Thanks to their specialized knowledge in the sector, they select only the companies with the highest potential. www.capitalcell.co.uk