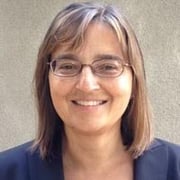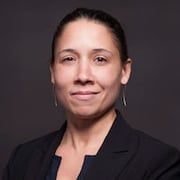 The leadership landscape within life sciences is beginning to change. More and more companies are taking heed of studies that have shown women in the C-suite and boardroom can improve profitability and deal more effectively with risk, respectively. Executive Women In Bio (EWIB), a division of Women In Bio that strives to be a foundational resource for women in executive roles, aims to accelerate greater diversity in life science companies by bolstering the presence of women in the C-suite and the boardroom.
One way EWIB is working toward that goal is through a program called Boardroom Ready. This program was designed to help highly-qualified executive women overcome the catch-22 of needing board experience to get a board position. Leveraging a strong network of industry leaders and sponsors, the 20 women selected for the program each year are provided mentorship and the tools that could help them secure their first board appointment. In addition, the participants attend an intensive board competency-building curriculum held at George Washington University to refine each candidate's understanding of the responsibilities related to serving on both public and private boards. Now in its third year, Boardroom Ready has celebrated 15 appointments of past participants to corporate boards.
The success of this program is built upon a supportive network of people throughout the industry. Men and women who have directorship experience have stepped up to be mentors, to share participants' expertise with those who are looking for new board members, and to encourage the overall community to embrace change within the boardroom. EWIB and the Boardroom Ready program encourage everyone within the life science community to leverage existing networks and act as a resource to women in order to improve the rate at which diversity permeates leadership roles within this growing and innovative industry.
Yasmin Chandrasekher and Jessica Swartz are Co-Chairs of Executive Women In Bio.
Learn more: This article features in the LSX C-Suite Challenges in Life Sciences Survey 2018, published in September 2018. The full report is available to download for free via the link below. You can also read the survey findings focusing on talent and executive strategy in our white paper extract:
Feature image © masterzphotofo - stock.adobe.com