Key learnings:
Boult Wade Tennant provides international patent and trade mark services to a range of companies across the life sciences sector.
Biotech and Money spoke to Nina White, Partner and Biotechnology and Life Sciences Practice Group Lead, and Edward Ronan, Patent Attorney, to learn more about how patent strategy can support life science companies' commercial aims and decision-making processes.
White and Ronan also share their insights into significant developments in the life sciences patent landscape, and highlight some of the key misconceptions surrounding intellectual property (IP) law.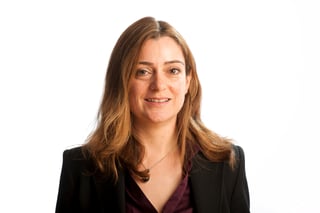 IP firm Boult Wade Tennant has been providing patent and trade mark support to clients since it was established in 1894. The firm may be more than 120 years old, but its approach and outlook remain thoroughly modern and forward thinking, explains Nina White (pictured), Partner and Biotechnology and Life Sciences Practice Group Lead. The firm prides itself on its consistent inclusion in the top tier of legal rankings; most recently this includes achieving band one status in Chambers and Partners' 2018 Intellectual Property: Patent and Trade Mark Attorneys – UK-wide category, being ranked as a top-tier firm in Legal 500 UK's Patent and Trade Mark categories for the twelfth year in a row, and being named as a tier-one firm for patent filing and prosecution by Managing Intellectual Property IP STARS.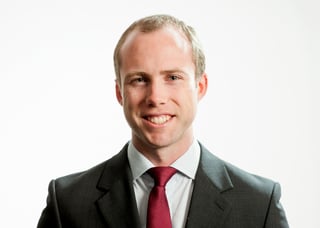 The firm offers a range of patent and trade mark services, acting directly for clients in the UK and Europe with the UK's Intellectual Property Office, European Union Intellectual Property Office, and European Patent Office. It does so out of its London headquarters, Cambridge, Oxford and Reading-based offices in the UK, as well as its office in Munich, Germany.
Edward Ronan (pictured), Patent Attorney in the Biotechnology and Life Sciences Practice Group, says: "When it comes to worldwide rights for clients, our top-tier European service, in collaboration with a strong network of attorneys around the world, means we can obtain valuable global protection.
"In addition to that, we can offer freedom to operate opinions and IP landscape assessments, and that's from both sides of the arrangement, whether it's a small biotech company or those looking to invest in the sector."
Providing services across the life sciences spectrum
The firm's Biotechnology and Life Sciences Practice Group is primarily based in its London and Cambridge offices. Each member of the 11-strong team has an academic background in science, with many studying in their respective fields to Masters or PhD-level.
The team supports companies of all sizes, from university spin-outs through to big pharma. Its experience with technologies and different sub-sectors is similarly wide ranging, although it has particular strengths in the field of immunology, as well as diagnostics, and small molecule pharmaceuticals.
The team can also draw on the expertise of colleagues in other practice groups, such as chemistry, high tech, and engineering, to collaborate on pharmaceutical patent work or, more recently, the growing role of data processing, analytics, and machine learning in life sciences.
The Group has three core areas of focus. The first is guiding start-ups, spin-outs, and SMEs as they build up their patent portfolios. This ranges from drafting patent applications and providing strategic advice on where and when to file patents, through to funding round-related due diligence and IP support during the IPO process.
White says: "We see them all the way through from the beginning of an idea to whatever their end point may be, as well as other [support] along the way, such as defending patents from challenges at the European Patent Office and general rights about enforcing patents."
The second aspect involves more contentious patent work, such as opposition and appeal procedures at the European Patent Office, whether that be for specific products or platform technologies.
Due diligence makes up the third core area of work for the team, for example, internal due diligence for pharma companies evaluating a product in their clinical pipeline or standalone due diligence work ahead of an acquisition of a company or asset.
Supporting commercial aims through patent strategy
While it is important that life sciences companies continue to consider IP at all stages of their development, patent protections should be on the agenda for early-stage companies from the get-go, says White. "Particularly for those types of companies, often a lot of the value of the company or perhaps even all of it, is the asset," she explains. "So they really need to be thinking about IP from the outset in terms of capturing it and protecting it, and having it in some kind of tangible form [that they] could talk to a potential investor [about]."
Yet, it is not just their own IP that companies should be thinking about. Understanding third-party IP and freedom to operate is also key, especially when deciding how best to proceed with product development. "For example, if [a company is] in the business of drug discovery, it might take a while to work out what the lead compound is," says White. "Sometimes we need to look at that freedom to operate early on if that enables them to make a choice that can help in their development process."
She adds: "There's no hard and fast rule but, for us, it's about understanding the nature of our client's business and their commercial aims so that our patent strategy fits with what they want to achieve commercially and helps them make the right decisions."
Addressing common IP misunderstandings
Given the significant collective experience of the Boult Wade Tennant team, are there misconceptions about IP that they continue to see within the life sciences sector?
"In general, the life sciences sector is particularly well-tuned to IP and patents," notes Ronan. "But a common misunderstanding that patent attorneys come across is that people think because they have a patent for their product or invention, they're free to use that at will with no risk. That is not the case. Just because you have a patent doesn't mean that third parties can't have some influence on what you are able to do."
Overestimating how innovative a product has to be in order to patent it, is another oft-seen misconception when it comes to IP, says Ronan. He adds: "Staying in close contact with your IP advisors and explaining the developments that you are achieving is an important factor because that can provide a basis for strengthening your IP position. You may not think a particular development is earth shattering, but it may still be important to protect it, as this can have significant consequences down the line."
In addition to providing clarity on these issues, patent and trade mark attorneys can also offer support to clients following significant legal decisions in the sector. One such example is the UK Supreme Court's July 2017 decision in the Activis UK vs Eli Lilly case, in which the court found Activis' pemetrexed products infringed upon Eli Lilly's European patent.
The ruling is viewed as having significant implications for the way in which patent infringement is assessed, especially with respect to equivalents. "[This doctrine of equivalence] is something that has been in place in the US for a while, but it's very new in the UK and will lead to a change in the way third-party rights are assessed and how you judge your freedom to operate," explains Ronan. "We would strongly advise anyone considering the issues around infringement to consult a patent attorney; it's not a straightforward interpretation."
Changing trends in life sciences patents
One of the most notable changes that the Boult Wade Tennant team has seen in life sciences patents is geographical in nature. White says: "There is more life science innovation coming out of territories that were not traditionally seen as innovator territories, for example, China." White expects this trend to continue over the coming years.
There has also been a shift in the types of things companies are filing patents for, adds White. This includes a move towards more incremental inventions, such as process or reagent developments, as well as greater activity in the personalised medicine space, combination medicines, and gene-editing technologies.
"The patent battles around CRISPR and gene editing are quite widely reported, but the speed at which that technology is developing is extraordinary," says Ronan. "Seeing how that develops and how various institutes handle their patent licencing will be interesting."