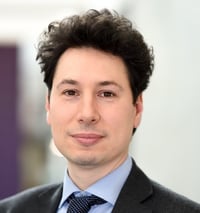 One might think that planning for uncertainty is something that biotech firms are well practiced in. After all, biomedical innovation is a highly uncertain business. The stately pace of highly regulated product development processes affords firms time to plan their risk mitigation strategies. Corporate alliances and pipeline diversity can be used to hedge against all-or-nothing outcomes. Yet such old standby strategies have little use with the rapid approach of Brexit. Large pharmaceutical firms are responding with contingency planning for impacts that may never happen – and can afford to do so. However, many smaller companies seem frozen in the headlights of the oncoming Brexit bus. So, what should executives be acting on?
Supply chains look vulnerable already. Pharmaceutical ingredients pass backwards and forwards across the channel during manufacturing processes. Concerns about potential customs holdups, tariffs, and short-term disruption in the worst case 'cliff edge' scenario should be prominent in the eyes of executives in the UK and beyond, particularly those serving vulnerable patients. Even the possibility of changes to the customs status quo exposes UK suppliers to the risk that continental buyers will choose to look closer to home for more certain supplies. UK manufacturers face the same predicament but will often have fewer options. Hiring and retaining skilled staff should also be a real concern for UK firms. Highly-trained EU nationals will be carefully weighing their prospects.
Even very early-stage firms with few staff and no manufacturing should be concerned about the loss of access to valuable European institutions. For example, the European Investment Bank bolsters venture capital investing in the UK sector. Those thinking longer term may be concerned about uncertainty surrounding EU research funding and the associated collaborative opportunities at risk for UK scientists. Undermining of the science base could in turn make the UK a less attractive environment for future corporate inward investment. On a positive note, the uncertainty will be over in March 2019 – not so long to go now.
Dr Michael Hopkins is Senior Lecturer (SPRU - Science Policy Research Unit) at the University of Sussex Business School. Michael Hopkins is co-author, with Geoffrey Owen, of 'Science the State and the City: The UK's struggle for success in biotechnology'. 2016. Oxford University Press.
Learn more: This article features in the LSX C-Suite Challenges in Life Sciences Survey 2018, published in September 2018. The full report is available to download for free via the link below. You can also read the survey findings focusing on IP, regulation and compliance in our white paper extract:
Feature image © tostphoto– stock.adobe.com