Key learnings:
Carmell™ Therapeutics closed its Series B round in June 2017, raising $4 million from current and new investors.
The Pittsburgh-based company develops plasma-based products to enhance healing in bone and soft tissue, including its Bone Healing Accelerant product which is advancing towards phase three trials.
Randy Hubbell (pictured), President and Chief Executive Officer at Carmell Therapeutics, talks to Biotech and Money about the company's 2018 objectives and the opening of its Series C round

to accredited investors

.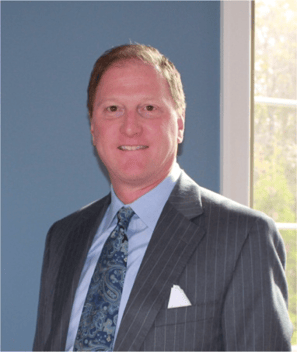 US-based regenerative medicine company Carmell Therapeutics is developing a patented technology that enables the delivery of growth factors directly to injured sites in order to promote the healing of bone and soft tissue, as well as reduce infections. The company's plasma-based bioactive material (PBM) technology derives from Carnegie Mellon University in Pittsburgh, Pennsylvania, from which Carmell spun out in 2007. The technology has time-release capabilities to accelerate healing, with the active biologics released over different time periods as the PBM biodegrades at the injured site.

Moving towards phase three trials

Carmell currently has two products under development: Bone Healing Accelerant and Tissue Healing Accelerant. The first application of the Bone Healing Accelerant will be long bone fractures, where it will serve as an adjunctive treatment. "This is a technology that is room temperature, ready to use, off the shelf, which is applied during surgery directly to the fracture line of the bone," explains Randy Hubbell, President and Chief Executive Officer at Carmell. "It will break down and bio-absorb over two months, slowly releasing growth factors to enhance healing, allowing the patient to get back to function faster and with fewer complications."

This year, Carmell aims to start enrolling patients in a phase three study of the Bone Healing Accelerant's application in long bone fractures, following on from a phase two study that was carried out in South Africa. A pre-IND meeting with the US Food and Drug Administration (FDA) saw Carmell gain agreement that the data from the study in South Africa could be taken into account as the company moves the product towards regulatory approval in the US. This decision has enabled Carmell to speed up the advance of the product towards phase three clinical development, avoiding the need to conduct another, larger phase two study. "That would have added three years to the overall timeline and would have reduced the attractiveness of the company for funding," notes Hubbell.

The next step, and high on the agenda for 2018, is achieving IND approval. Hubbell says: "The biggest objective for the corporation [is] submitting an IND and having the FDA grant us Investigational New Drug status, which allows us to begin enrolling [patients] in our phase three programme." The goal is to have data from two randomised prospective multicentre trials available by 2020, which will then be used to support regulatory approval in the US and Europe.

Bridging regulatory milestones with Series B financing

In June 2017, Carmell closed a $4 million Series B round, the funds from which are helping it to bridge these regulatory milestones. The financing round included investments from existing investors BlueTree Capital Group, Harbor Light Capital, Newlin Investments, and Pittsburgh Life Sciences Greenhouse, as well as new investor Keiretsu Forum Capital. For Hubbell, there are three standout reasons why Carmell is attractive to new investors. This includes the variety of ways in which the company's platform technology could be applied, the successes demonstrated by the company over the last two years, and the expertise of the management team. Hubbell, who was appointed President and Chief Executive Officer in February 2016, was joined later that year by a management team comprising Dr James Hart as Chief Medical Officer, Donna Godward as Chief Quality Officer, Stephanie Kladakis as Vice President of Research and Development, and Janet Vargo, Vice President of Clinical Sciences. The team has significant experience in the industry, including work with blood-based products.

Setting its sights on Series C investments

From a funding perspective, Carmell's next objective is to successfully close its Series C round, which is now open for investment to accredited investors. Carmell will subsequently consider undertaking a follow-on financing round in 2019, either by means of the public or private markets.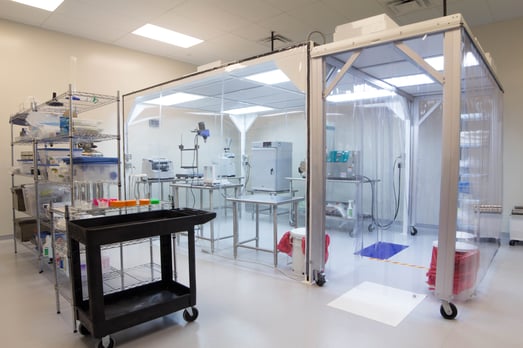 Looking beyond its near-term funding and primary product aims, the company intends to work on secondary indications and secondary products. "The long-term vision is that we will be able to advance the technologies on multiple fronts with both preclinical and clinical data and regulatory accomplishments," says Hubbell.
Carmell is well-positioned for the next stages of growth. In May 2017, it moved to a state-of-the-art manufacturing facility in Pittsburgh (pictured), which houses its head office, research and development laboratories, and ISO-7 certified manufacturing suite. As Hubbell notes: "Even though we are still a little way away from commercialisation, it's important that we have the manufacturing organised and the capacity to be able to be ready for commercialisation."