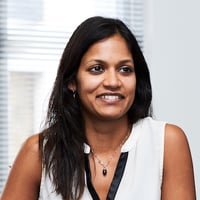 How quickly tides can turn – heading into December, 2018 was set to be another good year for biotech, with indices reaching all-time highs in August and the IPO window seemingly wide open. While the last quarter was more tempestuous, the downward spiral accelerated with dramatic effect into year-end. Roll on Christmas and with it all the remaining optimism seems to have evaporated. December saw indices, not just biotech, plummet, with newly-financed public biotech companies also wrapped up in the carnage. Both the S&P 500 and DJIA were down around 9% in December, with the Nasdaq Biotech Index down c.16% over December to Christmas Eve, although eventually recovering somewhat to end the month down in line with the market.
Taking a step back, the biotech IPO market in 2018 was nothing short of impressive, with 60 new offerings on US exchanges, which includes the $604 million raised by biotech unicorn Moderna in early December – the largest biotech IPO ever. Perhaps however, the writing was on the wall, with the stock struggling on its first day of trading and ending the day c.20% lower than its IPO price. That wobble in biotech seemed to be just a prelude of what was to come. It is also notable that two of the other larger US IPOs of 2018 – Allogene ($373 million) and Rubius ($277 million), were also for companies with a product yet to reach the market. Some might argue that actually these were signs that the market perhaps got ahead of itself.
On the plus side – despite increased investor caution, against a backdrop of potential rising US rates and slowing China growth, the fundamentals for biotech remain strong. Innovation is in demand and abundant - RNA therapeutics that can access previously undruggable targets, potentially curative cell and gene therapies, and novel gene editing platforms are rapidly advancing into and through the clinic. Historically valuations have proved too much of a barrier to acquirers, but the recent market rout may just prove the catalyst – as demonstrated by the first deal of 2019 with Bristol Myers' $74 billion acquisition of the troubled biotech bellwether Celgene. Here in the UK, the acquisition of two stalwarts of the sector – Shire's $62 billion acquisition by Takeda and BTG's $4 billion acquisition by Boston Scientific – demonstrates the increasing attractiveness of UK healthcare assets to international acquirers. So, while investor enthusiasm may be more tempered, and capital markets more selective, we see an improving M&A environment for high-quality small and mid-cap biotechs, both private and public.
Tara Raveendran is a Healthcare Analyst at Shore Capital.
Learn more: This article features in the LSX Investor Perception Survey 2019. The full report is available to download for free via the link below. You can also read the survey findings focusing on the areas where investors are seeing the greatest opportunity in our white paper extract:
Feature image © monsitj – stock.adobe.com