In February 2019, key stakeholders in the growing longevity industry will convene in London for the inaugural Longevity Leaders Congress. The one-day event has been designed to facilitate collaborations, partnerships, and thought leadership across all parties involved in the development of the sector, while connecting the latest innovations with capital.
Congress attendees can learn more about the key issues and opportunities facing the sector through a range of topical panel discussions with leaders in the field. This includes a keynote panel on 'The Future of the Science of Ageing', featuring Dr Aubrey de Grey, Chief Science Officer and Co-Founder at the SENS Research Foundation, Michael West, Chief Executive Officer at AgeX Therapeutics, and Alex Zhavoronkov, Chief Executive Officer at Insilico Medicine.
Ahead of the event, we put some questions to biomedical gerontologist Dr de Grey (pictured):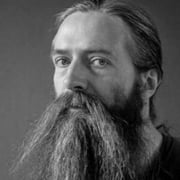 What was the impetus behind the establishment of the SENS Research Foundation and what progress has been made on its core objectives to date?
The reason I created the Foundation was simply that I had identified a number of research avenues that I believed were essential for the defeat of aging but that were essentially unfundable by other means - that is, either by for-profit investment or by peer-reviewed academic support. We have made excellent progress on our objectives: we have developed proofs of concept of several research directions that had been abandoned by academia on the basis of being too difficult, with the result that we have not only revived those fields academically but also created private-sector enthusiasm leading to spinning out successful startups.
What do you think are the key drivers behind the recent surge in interest in longevity? And what can the industry do to build on that momentum?
There are several drivers. I see it as a case of long years of hard work by me and others that has incrementally chipped away at the reasons people had for not getting involved. That was composed of several things: step-by-step progress in the lab, "repeat advertising" (i.e., me and others getting out there and hammering home the anti-aging message ad nauseam), and the conspicuous failure of any of our critics to get any of their arguments to stick. Eventually, that led a few early-stage investors to see this area for what it is - the biggest industry of all time, really quite soon. I don't think there is any specific thing for the industry to do to build on that momentum - it IS the momentum.
How can the longevity industry enhance engagement with the investment community in order to fund and accelerate developments in the sector?
It doesn't seem to be very easy to get VCs and other investors to take an interest in a new sector by trying to persuade them. The main source of such engagement seems to be the other way around - an investor gets interested in the longevity sector, then they approach a thought leader such as myself, then I make a million introductions. How the investor gets interested in the first place seems mostly to be by paying attention to the decisions of other investors. Accordingly, the efforts of Juvenescence and especially their chairman Jim Mellon are particularly influential, since Jim goes out of his way to educate other investors.
If there was one thing you would like the investment community to know/better understand about rejuvenation biotechnologies, what would that be?
The single biggest thing is probably that such technologies are the way to tackle not only "aging itself" (whatever that's supposed to mean) but also all the pathologies of old age that we so misguidedly tend to call diseases. By talking about things like Alzheimer's and macular degeneration in language that implies that they are rather like infections, we have ended up wasting vast amounts of money on approaches to search for treatments that can never possibly work. Finally, with rejuvenation biotech, there is a way forward that WILL work.
What do you see as the main hurdles facing the development and application of potential therapies to reverse the negative effects of ageing?
Actually, all the key hurdles are crumbling now. The science itself is obviously very challenging, but terrific progress is being made in every single area of damage repair. The regulatory hurdles are also melting away, with clinical trials now being approved by the FDA with an endpoint that fully encapsulates the manipulation of biological age (even though the word "aging" is not necessarily mentioned). And the investment community is taking more and more interest with every month that passes.
Are there any research developments/technologies in the field that you are particularly excited about at the moment?
Absolutely! SENS Research Foundation now has a business model mostly consisting of taking projects to a point of sufficient proof of concept that we can spin them out as startups that receive good seed investment out of the gate - and the reason we can do that is that our projects really are reaching that point, at regular intervals. We have already done this in relation to projects targeting atherosclerosis, macular degeneration, hypertension and amyloidosis, and more is coming.
What do you want those who attend 'The Future of the Science of Aging' panel at the Longevity Leaders Conference 2019 to take away from the discussion?
Well, basically all of the above. I want the attendees to go away fully assured that the alleged immutability of aging is no more, and that a huge industry - one that within a decade or so will be the biggest of all time, by far - is emerging.
About Dr de Grey:
Dr Aubrey de Grey is a biomedical gerontologist based in Cambridge, UK and Mountain View, California, USA, and is the Chief Science Officer of SENS Research Foundation, a California-based 501(c)(3) charity dedicated to combating the aging process. He is also Editor-in-Chief of Rejuvenation Research, the world's highest-impact peer-reviewed journal focused on intervention in aging. He received his BA and PhD from the University of Cambridge in 1985 and 2000, respectively. His original field was computer science, and he did research in the private sector for six years in the area of software verification before switching to biogerontology in the mid-1990s. His research interests encompass the characterisation of all the accumulating and eventually pathogenic molecular and cellular side-effects of metabolism ("damage") that constitute mammalian aging and the design of interventions to repair and/or obviate that damage. He has developed a possibly comprehensive plan for such repair, termed Strategies for Engineered Negligible Senescence (SENS), which breaks aging down into seven major classes of damage and identifies detailed approaches to addressing each one. A key aspect of SENS is that it can potentially extend healthy lifespan without limit, even though these repair processes will probably never be perfect, as the repair only needs to approach perfection rapidly enough to keep the overall level of damage below pathogenic levels. Dr de Grey has termed this required rate of improvement of repair therapies "longevity escape velocity". Dr de Grey is a Fellow of both the Gerontological Society of America and the American Aging Association, and sits on the editorial and scientific advisory boards of numerous journals and organisations.
About the Longevity Leaders Congress:
The inaugural Longevity Leaders Congress will take place in London at etc.venues, St Paul's, on 4 February 2019. Find out more about the event here.
Feature image © kentoh – stock.adobe.com