Dyadic International CCO Matthew Jones says the company is excited to celebrate its recent listing on Nasdaq, which has elevated the company's visibility to investors.

The biotechnology platform company helps drug makers negotiate the cost curve from discovery to large-scale manufacturing of low-cost enzymes and proteins that can ultimately lower the cost of health care.
Dyadic International Inc (NASDAQ:DYAI) said that it was able to spotlight the company's C1 gene expression technology when founder and CEO Mark Emalfarb and members of the management team rang the Nasdaq closing bell on June 17.

The ceremony was broadcast live on June 17 at 3:45 pm ET from the Nasdaq MarketSite Studio in Times Square, New York City.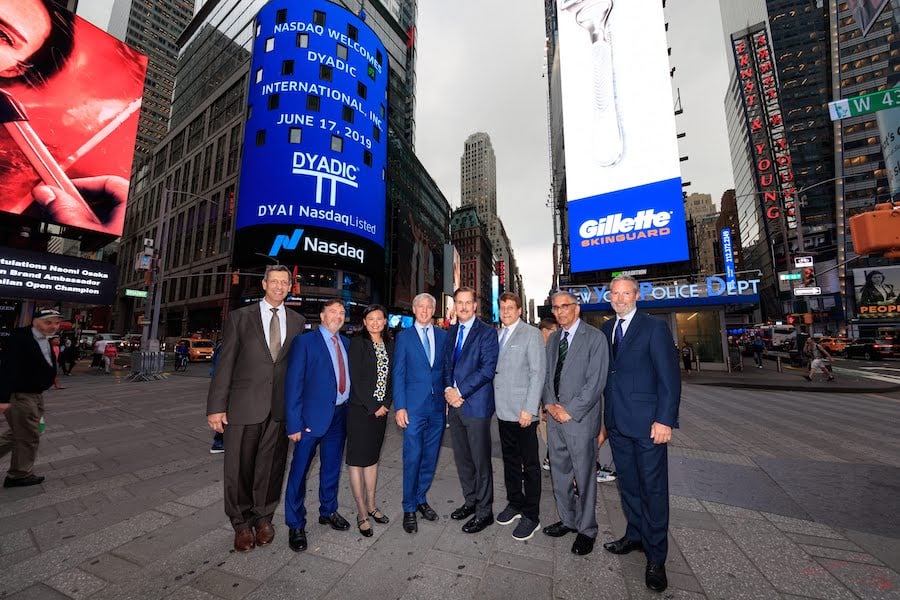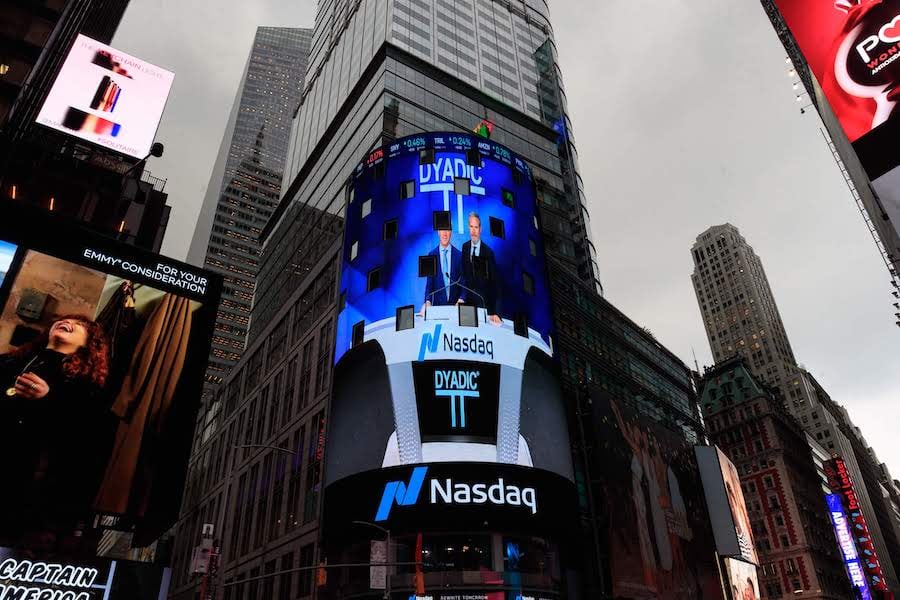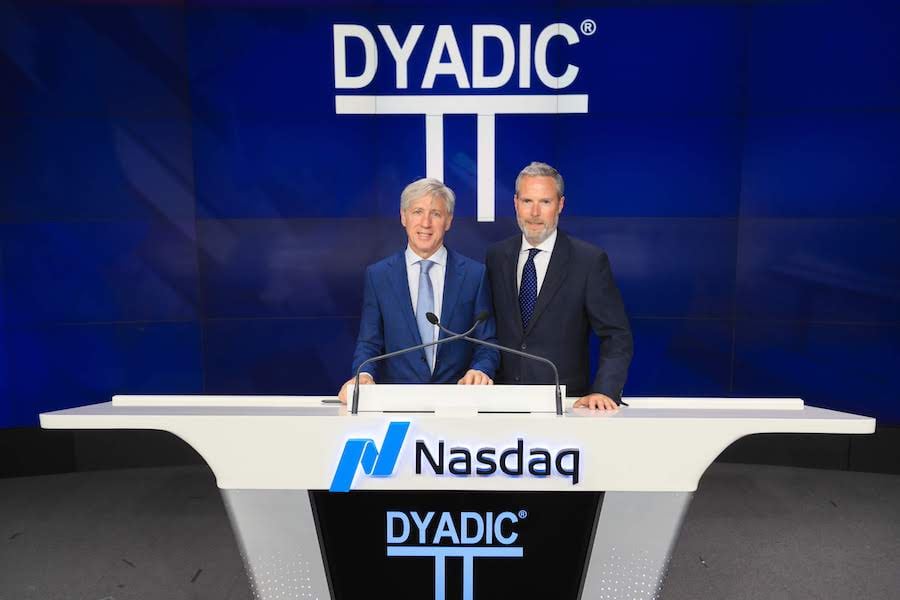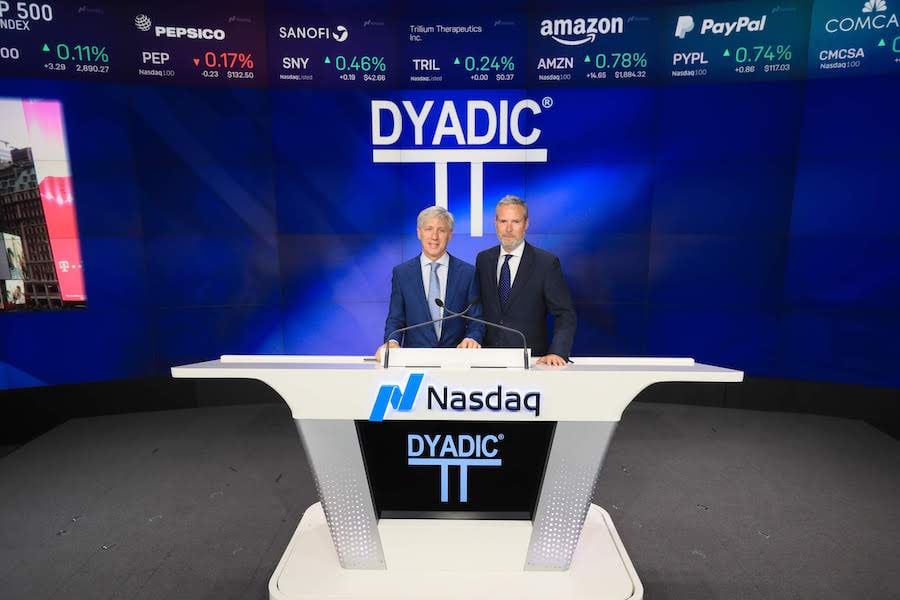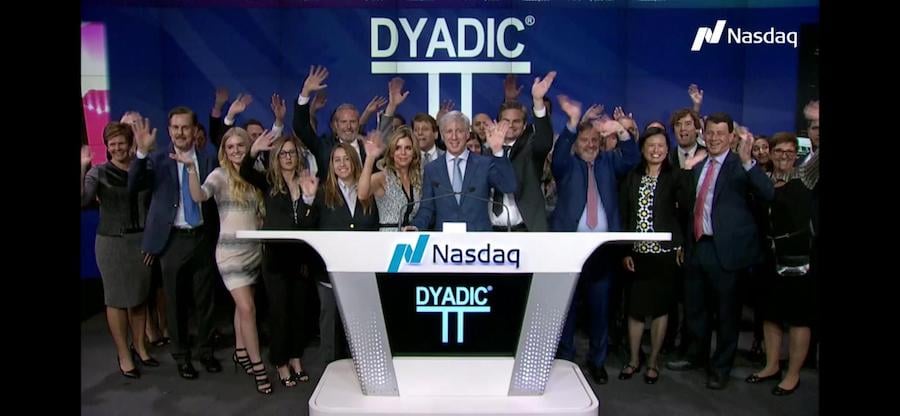 Find out more
https://youtu.be/Uxlx2IxzArk
https://www.dyadic.com/