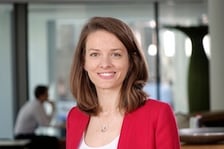 Would you like to be able to identify risk - whether it be reputational, financial or other - at an early stage so that it can be investigated and managed? Is having an open culture where people feel comfortable about speaking up important to you? Are you concerned about your company's ability to identify corrupt practices?
If the answer to the above questions is either 'very important' or 'yes', effective whistleblowing systems and policies provide some important answers and solutions.
The benefits of having an effective whistleblowing policy and system in place are numerous: early identification of misconduct allows companies to investigate and manage the message externally, reducing both reputational, legal and financial risk; engaged employees that feel their concerns are taken seriously; and the ability to identify and manage potentially negative trends, to name a few.
While the benefits are clear and many companies have systems in place, a large number still do not. In EQS Group's experience, this can be for a number of reasons, including misconceptions that exist about whistleblowing systems. Below are the top five misconceptions that our clients speak to us about, hopefully we can help to dispel the myths.
1. Hotlines are the best whistleblowing channel – False
Digital reporting channels are superior to hotlines for a number of reasons, the main ones being:
Accuracy of reports: if a whistleblower is writing their report directly into a system, there is no middleman (call handler) and therefore no risk of misinterpretation.
Easy two-way anonymous communication: digital reporting facilitates two-way communication between the whistleblower and the case manager even if the reporter decides to remain anonymous.
Sensitive topics: as a lot of hotlines are call centres, there is a risk that relatively untrained staff might be dealing with highly sensitive information.
Digital reporting channels and case management help create efficient and robust processes for identifying and investigating issues.
2. I will receive a deluge of reports – False
Statistically, companies receive approximately one report for every 100 employees per year. In terms of resources for most companies, the case management of whistleblowing reports will be part of someone's role as opposed to the whole role.
3. I will receive too many false reports – False
According to a scientific study we carried out in Switzerland, 3% of reports submitted were intentionally false or unsubstantiated. This compared to the 97% of reports that allowed companies to identify, investigate and rectify an issue thereby improving their risk profile, internal processes and culture.
4. I have never had a whistleblowing case so we do not have any issues – Can be false
We were recently speaking to a Board member of one of our clients who implemented a whistleblowing system just over a year ago. He was initially very sceptical. However, in the first year, there were three whistleblowing reports that came through the system, all of which were serious claims that were investigated and action was taken. He is a now an advocate of whistleblowing systems.
5. Whistleblowing systems cost too much - False
While there is, of course, a cost to implementing a whistleblowing system it is minimal compared to the costs that can result from issues that are not identified at an early stage. For example, on average, fraud costs companies 5% of their revenues per year. This is a risk that most Boards of Directors and management would like to avoid.
Written by Viviane Joynes, Managing Director at EQS Group.
Learn more: Viviane Joynes was among the expert speakers who took part in the webinar, Why whistleblowing should be a boardroom issue in life sciences, presented by Biotech and Money in partnership with EQS Group. The on-demand webinar is available to listen to at any time here. You can also read the white paper, How to manage whistleblowing in life sciences, which highlights the key points delivered by the expert speakers in the webinar. Read it here.
Feature image © adam121– stock.adobe.com