Key learnings:
Vesalius BioCapital III Partners invested €4 million in Finland's Forendo Pharma in September 2018, adding to the company's €12 million Series A round and support from Business Finland.
The drug discovery company is conducting a Phase Ia trial for its lead programme, FOR-6219, a potential treatment for endometriosis.
Risto Lammintausta (pictured), Chief Executive Officer, tells LSX about the next steps for the company's programmes, and outlines its future partnering and financing goals.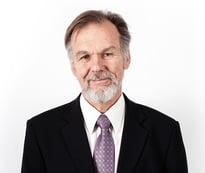 Finnish drug discovery company Forendo Pharma raised an additional €4 million of funding in September 2018. The investment from Vesalius BioCapital III Partners (Vesalius III) will contribute to the advance of both the company's lead and second programme, which draw on its expertise in intracrinology to develop potential treatments for women's health conditions.
The investment builds on loans from Business Finland totalling €5.7 million since 2014, as well as a €12 million Series A round in 2014. Forendo Pharma is backed by an investor syndicate that includes Novo Seeds, Karolinska Development, Novartis Venture Fund, Vesalius BioCapital III Partners, M Ventures, and Innovestor.
Targeting endometriosis and gynaecological conditions
The company's lead programme, FOR-6219, is a potential new treatment for endometriosis focused on HSD17B1 enzyme inhibition to regulate hormone activity. After receiving clinical trial authorisation from the UK's Medicines and Healthcare Products Regulatory Agency (MHRA) in July 2018, Forendo Pharma recently began its Phase Ia study for the programme, determining the safety, tolerability, and pharmacokinetics of single and multiple ascending oral doses of FOR-6219. The study is being conducted in healthy, post-menopausal woman between the ages of 45 and 65 years old.
Risto Lammintausta, Chief Executive Officer at Forendo Pharma, says: "The most important milestone for next year will be proof of mechanism for this new mechanistic concept, first in healthy women. We are aiming to demonstrate local effect without any systemic hormonal disturbance. That's very important, not only from a company value perspective but also from a scientific perspective, because it will prove the value of the intracrinology concept more widely."
The second programme focuses on dual HSD inhibitor compounds for the treatment of broader gynaecological conditions, including endometriosis. This programme is currently in discovery, with the aim of selecting a lead clinical candidate in 2019. The additional €4 million investment will be instrumental in enabling the company to commence preclinical development while continuing to advance its lead programme, explains Lammintausta.
Partnering to fulfil potential
Forendo Pharma is looking to partner with pharma to bring the lead endometriosis compound FOR-6219 beyond Phase II, through remaining development phases and launch into global endometriosis markets. Through partnering, the company hopes to enable its technology to reach its full potential and gain access to the sizeable women's health market. Lammintausta says: "Our primary strategy is to license or find other types of partnerships with big pharma companies who focus on women's health and who are able to fully exploit the potential of this new type of concept in a very widespread disease like endometriosis, and other diseases."
In addition to its two women's health programmes, the company has a third programme – Fispemifene, a novel selective estrogen receptor modulator (SERM). Previously targeted as a possible treatment for male secondary hypergonadism, it is now being explored for its potential application in prostate cancer treatments in combination with androgen-deprivation therapy. The company hopes to further develop this programme through a partnership with the pharma industry.
Investing in women's health
The team at Forendo Pharma has significant experience in women's health and novel regulatory mechanisms for hormones. The company's investor syndicate has also contributed to the company through their own industry know-how and that of their networks.
"We have been able to access a lot of expertise that has been of great value to progress the firm and its discovery targets," says Lammintausta. "Of course, [our investors] also have a good network of other life science VC investors so when we are looking for a potential investment round, they will have experts and a network of potential new investors, and also give us support in the next investment round."
Forendo Pharma plans to raise its next funding round in the latter half of 2019, based on the clinical data from its lead programme.
Lammintausta believes there has been a surge in interest in women's health among the investor community over the last five years. "In addition to intracrinology, there are a couple of other completely new mechanistic targets and those have led to some very successful exits for investors, so that has significantly increased interest," he explains, pointing to the example of companies such as Ogeda, formerly Euroscreen, which was acquired by Astellas Pharma in 2017. Lammintausta adds: "Today, women's health is looked at as a potentially promising therapeutic area where new developments are waiting."
Feature image © phive2015 – stock.adobe.com