Key learnings:
Gill Jennings & Every (GJE) is a European intellectual property (IP) firm that offers a full range of services to support clients in developing strong and commercially-relevant IP portfolios, including companies and investors across the biotech, medtech, and pharmaceutical industries.
Ross Cummings and Ruth Wright (pictured below), Senior Associates at GJE, explain why effective IP strategies are built on a thorough understanding of clients' commercial objectives and on asking the right questions of them.
Cummings and Wright also touch on the importance of multi-disciplinary teams in providing IP expertise for digital technologies within life sciences.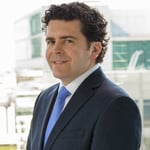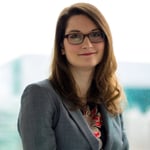 From its offices in London and Munich, European IP firm GJE provides a full suite of IP services to the life sciences sector. The firm delivers subject matter expertise through its life sciences, chemistry, IT and engineering departments to support companies and investors in the biotech, medtech and pharmaceutical industries. Within these fields, the firm's technical proficiencies range from stem cell therapies and regenerative medicine through to digital health and in vitro diagnostics, to name but a few. More broadly, GJE's patent and trade mark attorneys offer IP consultancy services, in addition to patent, trade mark, and registered design filing, prosecution, opposition, and enforcement services.
The firm's client base spans from early-stage investors to large, multinational corporates. However, GJE's particular speciality lies in growing small and medium-sized enterprises (SMEs) and those who invest in them.
Supporting commercial goals by asking 'why?'
As there is no one-size-fits-all approach to developing an effective IP strategy, GJE ensures it has a thorough understanding of its clients' objectives and developments within their businesses so that it is able to offer the right form of assistance at the right moment in time. This means frequently asking the question 'why?' explain Ross Cummings and Ruth Wright, Senior Associates at the firm. For early-stage funding rounds, for example, it is vital that a life sciences company is aware of what its IP is and why it has it. According to Cummings and Wright, this means being able to answer questions such as: 'Why are you spending money on this patent application?' or 'Why haven't you filed for patent protection?' In doing so, they can ascertain if patenting a technology will add value to a company and ensure that the right protections are in place so that it is well positioned for valuations.
Further down the line, asking 'why' enables GJE's attorneys to establish whether filing a new patent application or undertaking a freedom to operate search is strategically relevant or whether a client's budget would be better allocated elsewhere.
Such questions can also assist in maintaining alignment between a company's IP strategy and its commercial goals. This includes generating income from non-core assets via a licensing deal or disposal or benefitting from off-target IP through a cross-licensing agreement, for example. In this way, IP can provide a commercial advantage even if it falls outside of a company's key target areas. As Cummings points out: "IP is a property right; just because you are not living in a house, having moved to another town, does not mean you give it away. You would sell it or rent it out; you have an asset there worth monetising."
However, it is important that ownership of an invention is fully established before commencing licensing deal negotiations. This should be established as early in a company or product's lifecycle as possible, notes Wright, because not doing so can present a number of obstacles. If documentation requires the signatures of those involved at the early stages, and those people have since moved on to other companies or moved abroad, for example, then the process can be particularly onerous. Further complexity arises if the invention is a result of a collaboration or when the inventor is an academic and the company begins life as a spin-out. As universities can differ in their approach to ownership of rights, this should be considered from the get-go, especially if the inventor moves between universities, adds Wright.
Staying on top of international IP timelines and budgets
When it comes to protecting innovations across jurisdictions, Cummings and Wright are unanimous on the key consideration for companies: deadlines. GJE works closely with clients to ensure that timelines for extending IP registration applications abroad after an initial local filing are met, drawing on the expertise of its team of records specialists. In addition, the firm utilises its knowledge of international systems to advise companies of associated cost implications, so that they can budget ahead of time.
Through a network of international specialists, the firm's attorneys can also provide jurisdiction-specific guidance on protecting innovations internationally, as there are variations between what can be patented where. These variations require different approaches to patenting inventions in the diagnostics and software space in Europe than they do in the US, for example. "It's the same with treatment methods. Different approaches are required and the outcomes are different depending on which country you look at," says Cummings. "We're used to dealing with those differences and advising clients on how to go about that."
Teaming up to deliver cross-discipline expertise
It is not just different jurisdictions that require different IP strategies. As the use of technologies such as artificial intelligence (AI), machine learning, augmented reality (AR), and virtual reality (VR) increases within life sciences, the combination of expertise needed to protect innovations also shifts. One of the most significant trends in medtech currently is the growth of companion apps, notes Wright. "With the rise of the iPhone and people wearing devices like Fitbits, people are getting used to having companion apps for devices. That's no less true of the medical devices area than consumer electronics," adds Cummings. An insulin-monitoring implant may connect with a mobile device to deliver notifications that inform the patient when they need more insulin, for example, or a connected inhaler could monitor how well a drug has been inhaled.
Patenting such technologies necessitates specific knowhow across a range of specialist areas, from biology to software to materials science. While all GJE attorneys have a technical degree in a relevant area of expertise, many also have relevant research degrees and/or industrial experience. GJE makes use of this expertise and takes a collaborative, cross-discipline, and team-led approach to support the unique challenges and objectives of each client as the digital landscape evolves.
Providing for investors' increasing IP expectations
With experience spanning from spin-outs to IPOs and trade sales, working on behalf of both investors and investees in life sciences, GJE is equipped to offer well-informed advice to both parties. The firm has a dedicated investor group and is also a member of numerous business angel and business incubator networks. It offers a full range of services to investors, including IP due diligence, IP audits, and competitor patent landscaping.
Of particular note to those companies seeking investment is Cummings' observation of changing investor sentiment. "The life science investors we work with all agree that they cannot invest in a new life science company unless there is an IP portfolio, preferably patents, protecting the company's key pipeline products. Also, investors now not only want to see patents, they want to see strong patents," he explains. "In the past, weak or off-target patents were often used to bolster life science SME pricing, but this is not possible now. Investors now conduct more detailed IP due diligence, and irrelevant IP will be removed from consideration."
While this increased focus on IP relevancy is generally identified as occurring within the biotech sector, Wright also sees it as a growing trend within medtech as some investors move into this area from biotech and pharma, bringing this mind set with them. Ultimately, whichever sub-sector an investor or company may occupy, ensuring an IP strategy is relevant and commercially aligned remains key.
Feature image © tostphoto – stock.adobe.com