In June 2018 it was announced that venture capital firm Casa Verde Capital, alongside Imperial Brands Ventures and other family offices and institutions, participated in Oxford Cannabinoid Technologies' Series A round. The UK-based biotech company, which was established in 2017, is researching the potential of cannabinoid-based medications.
As interest in the therapeutic benefits of cannabinoid products grows and research into its potential applications continues, an expert panel will take to the stage at LSX World Congress USA 2018 to discuss these developments. Casa Verde Capital's Managing Partner, Karan Wadhera (pictured below), and Oxford Cannabinoid Technologies' Chairman, Neil Mahapatra, will share their insights during the panel discussion - Seeking High Returns with Cannabinoids – where they will be joined by Dean Petkanas, Chief Executive Officer at Kannalife Sciences, and Greg Gorgas, President and Chief Executive Officer at Artelo Biosciences.
In the run up to the event, Wadhera provides an overview of Casa Verde Capital and touches on the opportunities and obstacles facing the advance of cannabinoid-related therapies.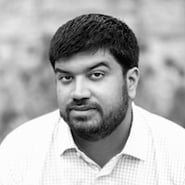 Please can you outline the core mission of Casa Verde Capital and its investment focus within the healthcare industry?
Casa Verde Capital is a venture capital firm focusing exclusively on the cannabis industry and related business ventures. Primarily, aimed at the ancillary ecosystem, we invest in legal, scalable businesses that support the expanding industry. A few categories we invest in include verticals such as ag-tech, financial services, technology, media, compliance and healthcare. The medicinal side of the industry is growing, and we're excited to have had great opportunities to support the sector's advancement.
What attributes do you think contribute to a cannabinoid start-up standing out and succeeding in the healthcare sector?
Funding research into cannabinoids can be challenging. Firms conducting this research need strategic partnerships in place to not only support their monetary needs, but also their operations. These partnerships are critical for the success of these companies. For instance, our firm, alongside Imperial Brands, invested in Oxford Cannabinoid Technologies (OCT) to provide capital to fund their cannabinoid biomedicine research. In addition, they are partnered with Oxford University and a diverse, experienced team to explore the potential of cannabinoid medications. In collaboration with these renowned partners, we believe OCT is well positioned for success.
Cannabis and its ancillary industries have gained increasing attention over recent months; what do you think is behind this up swell in interest?
Recently, there has been a seismic shift regarding the perception of cannabis as legalisation sweeps the globe. To date, over 20 countries/territories have legalised cannabis in some capacity. This year, we saw the first G7 nation legalise adult-use with Canada. These momentous events have excited institutions, entrepreneurs and investors alike as a new, global market is being created. Its ancillary businesses are especially exciting to many as they are laying the framework for the future of the industry and are also very scalable.
How do you hope to see the cannabinoids therapeutics market develop over the next 5-10 years?
Over the next 5-10 years, we believe using cannabinoids for therapeutics will be normalised. There are currently a few cannabis-based medications to treat conditions, such as Epidiolex, for those suffering from epilepsy. In the future, we anticipate cannabinoid medicines will be widespread - treating conditions ranging from inflammatory diseases to cancer.
What would you like those who attend the Seeking High Returns with Cannabinoids Panel at the LSX World Congress USA to take away from the discussion?
After attending the panel, attendees should have a clearer understanding of the cannabis plant and its medical potential. For example, many people are familiar with the compound CBD in cannabis but are unaware of all of the different molecules and characteristics of the plant that could have medicinal value as well. While there is little conclusive research on the full effects of cannabis, you'll hear from various firms, including OCT, about how cannabis will soon improve the lives of millions of patients around the world.

The LSX World Congress USA will take place in Boston, MA, on 10-11 October 2018. Find out more about the event, including the speakers and panel discussions that will feature in the conference programme, here. Join the conversation and stay up to date with the latest event announcements by following #LSXUSA18 and @LSXLeaders.

Read more: Fellow panellist Greg Gorgas, President and Chief Executive Officer at Artelo Biosciences, provides his perspective on the possibilities presented by cannabinoids and related therapeutics here.

Feature image © JanMika – stock.adobe.com