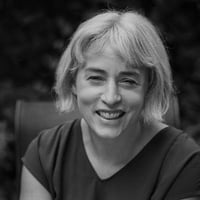 What do the life sciences have to do with blockchain? The word tends to still be associated in most people's minds with financial technology or with its origins in bitcoin.
Yet many industries outside of finance, including the life sciences, are now investigating blockchain and Distributed Ledger Technology (DLT) because they could help us solve business problems that were previously hard to fix. According to a June 2017 survey of senior pharmaceutical and life science leaders conducted by the Pistoia Alliance, interest in blockchain is high – with 83% expecting it to be adopted in the next few years.
A blockchain or distributed ledger is a way of securely keeping track of all the transactions happening on a decentralised network. Participants all have access to an identical, shared history of events that cannot subsequently be changed – like a global shared diary that everyone can read but no one can tamper with.
This means, for example, that we can share confidential details such as healthcare data records securely and quickly. We can also make complex global supply chains more secure and more transparent. And we can use it to track and monitor the progress of clinical trials or gather and process reams of healthcare data coming from new sources, such as whole genome sequencing data. Now the connection between blockchain and life sciences starts to become more tangible.
Blockchain could help to reduce lengthy drug development times by encouraging collaboration between companies whilst protecting ownership of their intellectual property and ensuring each stakeholder receives their share of the dividends. It could also help to speed up research by potentially allowing researchers to publish their findings securely in real time. DLT combined with other technologies, like AI, could help create "data lakes", delivering new insights into rare diseases.
By creating a personalised healthcare 'wallet' which could be stored in a laptop or mobile phone, DLT can also empower patients to take control of their own records. The health data is anonymised and secure but the patient has full control over who accesses what by using private keys to unlock some, or all, of their data as they see fit. Patients might be willing to sell that valuable health data to pharmaceutical companies – or donate it to scientists – to speed up discovery of new treatments whilst preserving their anonymity.
Blockchain in healthcare is still a niche topic but the current view from many industry experts is that finding niches is actually the key to future competitive success in drug discovery so the consequences of blockchain in life sciences could be profound.
Helen Disney is Founder and Chief Executive Officer at Unblocked Events.
Learn more: This article features in the LSX Investor Perception Survey 2019. The full report is available to download for free via the link below. You can also read the survey findings focusing on emerging technologies in our white paper extract:
Feature image © pro500– stock.adobe.com