This infographic presents key findings from the 2nd Biotech and Money Investor Perception Survey, published in February 2018. Take a look at the infographic for a snapshot of the top-line findings, ranging from the investment community's expectations for life science sub-sectors and therapeutic areas over the year ahead to their views on Brexit's impact on investment strategies, as well as their assessment of management teams within the industry.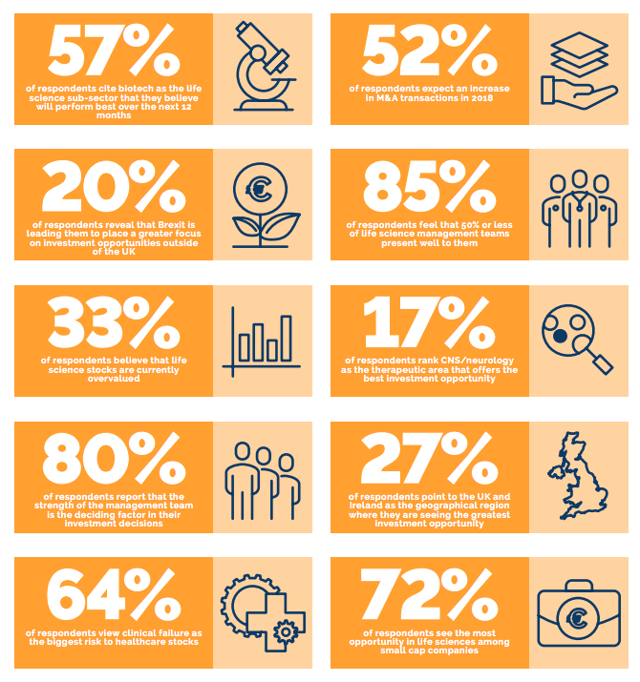 The Investor Perception Survey 2018 examines year-on-year trends in investors' attitudes and expectations, gathering responses across a range of topics, including Brexit, life science management teams, M&A activity, key investment criteria, and the therapeutic areas that respondents feel offer the best investment opportunities.
The report has been designed to take the temperature of the investment landscape, helping life science companies to enhance their understanding of the investment community's priorities and enabling investment professionals to benchmark their approaches and perceptions against those of peers.
Download the full report to read through this year's survey results and learn more about the investment community's expectations for Europe's life sciences sector: