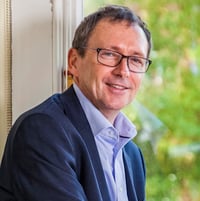 In the current climate there are several major challenges or trends in investing in medical devices, namely (i) what is the right or best clinical development strategy that will lead to regulatory approval and (ii) how far must a company/technology be funded to before becoming an attractive M&A target.
Impact of the MDR
On the clinical development/regulatory strategy question, with the transition to the new MDR directive in Europe, this is creating many uncertainties for medical device companies as they plan for clinical trials in Europe leading to CE mark regulatory approval. These uncertainties include: (a) likely size of clinical trials in Europe under the new MDR rules; (b) will clinical trials need to be single arm or randomised-controlled clinical trials; (c) what timelines or delays can be expected in review by the notified bodies in Europe under MDR and are the notified bodies sufficiently staffed with internal expertise and external advisors/consultants in order to give direction/advise and complete the regulatory review in a timely manner.
Because of the many uncertainties with the new MDR regulatory process in Europe, many medical device companies are re-considering the benefits of undertaking early feasibility trials in the USA followed by 510(k) or PMA clinical trials in the USA. The clinical trial process in the USA leading to regulatory approval by the FDA allows for constructive interactions with the FDA on clinical trial design, selection of primary and secondary end-points along with greater certainty on planning and budgeting. In contrast, the new MDR process provides for many uncertainties on all of the key aspects of undertaking clinical trials in Europe.
In our own portfolio we have had three companies secure FDA regulatory approval over the past 12-22 months, namely Novate Medical, Veryan Medical, and Atlantic Therapeutics. In each case the interactions with the FDA were both constructive and one of partnership along the journey of clinical trial design through to regulatory approval. FDA regulatory approval also gives access to the largest and most attractive market globally for new medtech innovations.
Europe vs USA
The other big challenge facing medical device companies today is how far do companies need to develop and finance a new/innovative medical device before an M&A opportunity may become realistic. This impacts the journey time from start-up to exits, as well as quantum of funds that a medtech company needs to raise as it plans for success and value inflection.
The current trend suggests that a medical device company needs FDA approval as well as evidence of product commercialisation or early revenue ramp with good reimbursement codes in place in the USA prior to exit. It also seems to suggest that large strategic medtech companies place greater value on revenue generated in the USA vs Europe. Having good reimbursement codes in place for new innovations in medtech with CMS coverage is also an important criterion that investors take into consideration when investing in innovative medtech technologies.
The net impact of these developments is that traditional life science VCs are investing at later stages of development – namely post design freeze or indeed post first-in-human clinical trial stages. Single-asset, pre-revenue medtech companies will struggle to secure IPO investment, with IPO trends favouring revenue-generating companies, preferably with multiple assets/product offerings. The ongoing consolidation in the medtech sector also means there are fewer and fewer M&A acquirers today.
Collectively, these developments have had and continue to have a downward impact on VC investment into the medtech sector, with valuations also impacted. Five years ago, many of the life science VCs had a 50-50 allocation between medtech and biotech investments. Today that trend is 70-30, 90-10 or 100-0 balance in favour of biotech vs medtech investments. In this environment, the future development and growth of single-asset, early-stage medtech companies (on a journey to FDA approval) may require new business models on investment/partnerships/alliances/cooperation/shared resources/owning the patient journey in the continuum of patient care in order to attract investment for product development and launches into the US market, be it from private equity, IPO or traditional life sciences VC sources. With these trends, coupled with the uncertainties around MDR, the European (vs US) patient may be starved of new medtech innovations - a reversal of what had occurred circa 10 years ago as new devices such as TAVR devices were launched into Europe well ahead of the USA market.
Emerging investment areas
Other trends and opportunities in the medtech sector today include the growing awareness by traditional and not-so-traditional investors of the emerging Femtech market, the integration of digital health technologies, artificial intelligence and non-invasive monitoring capability into medical devices and the "internet of implanted medical devices", the intersection of medical devices with delivery of gene therapy and regenerative medicines technologies, customised 3D printing of medical devices, and so forth. New innovations will always win through; raising financing to fund these developments has become more acute, more challenging, and may require new investment models to support medtech innovations.
Daniel O'Mahony is Partner at Seroba Life Sciences.
Learn more: An abridged version of this article features in the LSX Investor Perception Survey 2019. The full report is available to download for free via the link below. You can also read the survey findings focusing on the areas where investors are seeing the greatest opportunity in our white paper extract:
Feature image © monsitj – stock.adobe.com