Good morning, good morning
Here at DealWatch we are always keen to spot trends and certainly this month there seems to be an increasing number of companies choosing not to release too much information about their transactions. In the immuno‐oncology area several collaborations were announced without any financial terms and in other cases there was no mention of deal types, structure, target or indication. Some of these deals are noted in the table below.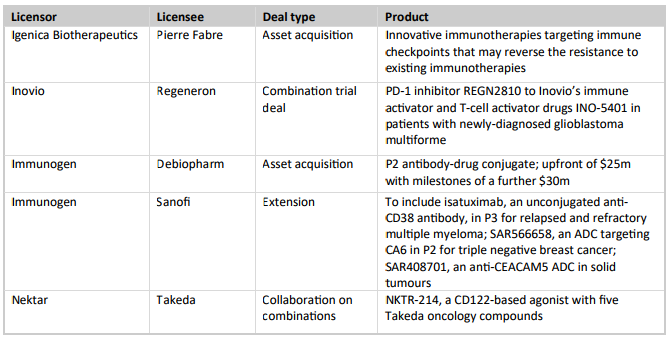 Also, maybe a development of this trend towards financial reticence, and as we have noted in previous issues of DealWatch, is that some public companies are now only quoting the upfront amount, possibly as this figure would be evident from checking SEC submissions or annual reports.
Approaching the midpoint of the year provides the opportunity to reflect on the values that we have been tracking. Comparing aggregate deal numbers for the top 20 in the respective month, the overall decline seen in 2016 certainly seems to be continuing:

*This includes $11.8bn from the CRO merger and the Patheon/Thermo Fisher deals which could be considered not mainline pharma.
It will be interesting to see how the values hold up over the summer period, traditionally a quieter time for deals.
Want to read more?
DOWNLOAD THE DEAL WATCH MAY 2017
Interested in reading the past issues?