Key learnings:
Novoheart has developed human bioengineered heart constructs for use in drug screening, discovery and development.
The Canada-based company has recently expanded in the US and Hong Kong, as well as listing in Germany and Canada in October 2017.
Professor Kevin Costa (pictured), Chief Scientific Officer and Scientific Co-Founder, talks to LSX (formerly Biotech and Money) about how the company's technology could drive improvements in drug discovery and its potential application in regenerative heart therapies.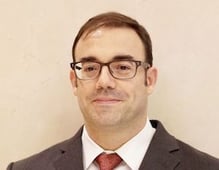 In March 2018, stem cell biotech company Novoheart opened a new state-of-the-art facility in Hong Kong, expanding its capabilities in the Asian market. The move followed the opening of new research and development (R&D) premises in California, USA, in October 2017.
Now with locations in Hong Kong, the US, and Vancouver, Canada, the international biotech is hoping to revolutionise the drug discovery and development process through its range of human bioengineered heart tissues.
Building a miniature beating heart model
Novoheart's MyHeart™ platform consists of several technologies based on human ventricular cardiomyocytes derived from pluripotent stem cells. The technologies can be utilised in drug discovery and screening processes to identify and measure heart response. Its human ventricular cardiac tissue strip, for example, has been designed to measure cardiac contractility, while its human cardiac anisotropic sheet, or "patch", can be used for electrophysiological measurements.
The company's signature technology is its 'human heart-in-a-jar', a miniature 3D model that mimics the pumping of the cardiac chamber. Professor Kevin Costa, Chief Scientific Officer and Scientific Co-Founder, explains: "It's a miniature human ventricular pump that can eject fluid, generate pressure, and give measures of metrics like cardiac output and stroke volume that cardiologists are interested in in terms of the actual performance of the heart as an organ."
By providing information about drug performance on human heart tissue and simplified heart models, Novoheart aims to support increased efficiency in drug discovery and minimise patient risk. "Currently, the process relies on either non-human cells or cells that have one or two key cardiac ion channels that predict whether heart tissue will respond to a drug or have adverse reactions in terms of toxicity. Then, based on that combined with animal experiments, we take a leap of faith to test those drugs in Phase 1 clinical trials," says Costa. "That's a risky process and a low yield process; there are a lot of failures in that leap of faith." Conducting tests on bio-artificial heart tissue can allow for the identification of issues early on in the drug development process, such as toxicity, or enable companies to assess the impact of optimisation attempts, for example.
The platform can also be used to develop disease models to test the efficacy of new drug candidates. In June 2018, Novoheart presented the results of a disease model study conducted with Pfizer, the result of the second commercial contract undertaken with the pharma company. In this study, a 3D-engineered human cardiac tissue disease model of Friedreich's ataxia was developed using the MyHeart™ platform. Heart conditions are one of the symptoms of this neuromuscular disease. Novel therapeutic candidates can be tested using the disease model, which captures clinical symptoms experienced by patients with Friedreich's ataxia, such as electrical and contractile heart dysfunction.
Expanding in the Asian and North American markets
The company's new Hong Kong facility, located at the Hong Kong Science Park, comprises a 5,300 ft3 integrated laboratory and office space that will give Novoheart the ability to scale its stem cell production and tissue engineering. "That was an important move for us both in terms of having the space to accommodate some of the expanding laboratory facilities and increase personnel," says Costa. "This facility helps to increase Novoheart's capacity to fulfil additional contracts and [serve] an increasing customer base." R&D activity at the new site will also complement work at the company's California facility at the Cove in Irvine, home to UCI Applied Innovation.
"The facility [in California] is focused on developing our next generation of technology in terms of hardware and software that we use to interface with these tissues," says Costa. This includes the development of artificial intelligence (AI) techniques. "As the assays become more sophisticated and complex, the data sets we get increase in size and complexity," Costa explains. "So, we're using these machine learning algorithms to analyse the data in an unbiased way and in a comprehensive way in order to maximise the information we can derive from these assays."
The University of California, Irvine, is also where Professor Michelle Khine is based. Khine co-founded the company alongside Costa and Professor Ronald Li, Chief Executive Officer at Novoheart. The complementary areas of expertise brought by each of the three scientific co-founders were instrumental in developing the company's flagship technology, the 'human heart-in-a-jar', notes Costa. "It couldn't be achieved without the unique combination of expertise in electrophysiology, mechanobiology, tissue engineering. We have hardware and software engineering, and obviously stem cell biology is important. We also have pharmacologists on board, so it's really a multidisciplinary effort," he adds.
Going public
While the successful creation of its miniature beating heart model was a key scientific milestone in Novoheart's history, Costa points to the company's listing on Canada's TSX Venture Exchange as the most significant business milestone to date. "That was an amazing step for the company – to become part of the public market. That gave us an opportunity to reach a much wider audience on a global scale," he says.
Trading of Novoheart shares on the TSX Venture Exchange began in October 2017, with a subsequent listing on Germany's Frankfurt Stock Exchange in the same month.
Applying stem cell technologies to regenerative heart therapies
Over the next 12 months, Novoheart will focus on securing additional disease modelling and drug screening contracts. This will be facilitated by building up its sales and marketing function. At the same time, the company is looking to develop strategic partnerships. "We're keeping our heads up in terms of the business development side," notes Costa.
Novoheart's longer-term ambitions are threefold. First is its mission to revolutionise drug discovery through the MyHeart™ platform. Costa says: "We want to collectively engage the FDA to make Novoheart's leading drug screening technology a part of the regulatory process for future drug approvals." Second, it wants to expand into the drug discovery space by developing its own lead candidates, which may involve partnerships with drug discovery companies.
The third objective is to explore the potential application of its stem cell technologies in regenerative medicine. As Costa explains: "In the longer-term [the aim is] to adapt our technologies and extend them for use in regenerative therapies for the heart, developing tissues that would not only be valuable in the laboratory, but that might someday be implanted in patients to help repair damaged heart tissue."
Feature image © blackboard - stock.adobe.com