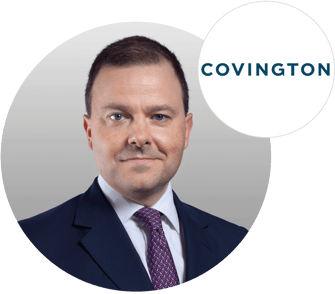 By Kristian Wiggert
Partner
Covington & Burling LLP, London



The recent strong performance in the equity capital markets has led some commentators to predict that 2017 will be a good year for IPOs. US markets have performed particularly well and there have already been some successful IPOs on US exchanges. This has led to renewed interest in US IPOs among life sciences companies in Europe.

Even if the US IPO window is open, a company must be ready to exploit the opening, or its American dream might lead to a much less rosy reality. This article discusses the reasons a US IPO could be the right choice, how to get ready for the big debut and what to expect both during and after the IPO process. It also looks briefly at other paths for US fundraising.

Why list in the US?

The US markets present a number of potential advantages for aspiring companies in the life sciences, including:
Valuation. There is a high concentration of specialist life sciences investors in the US. These well-informed investors make it more likely that a company's share price will properly reflect the underlying value of its business.


Liquidity. The US markets have a large pool of capital available specifically for life sciences investment, which can increase the chance of a successful IPO and, just as important, an active market in a company's shares post-IPO.


Profile. If a company has aspirations to build its business in the US, a listing can enhance name recognition with both investors and potential customers, and therefore play a part in a US marketing strategy.


Equity currency. Sellers of other businesses often prefer US-listed shares as acquisition consideration. Also, if a company is expanding into the US, the company can offer US-based employees more attractive equity-based incentives.
In order to gain these advantages, however, a non-US company must work hard to position itself to unlock them. Otherwise, a US listing will become a costly and time-consuming misadventure.
Are you ready?
Successful candidates for a US IPO must have both a business and prospects that will interest US-based investors and a corporate structure and governance fit for a public company.
The first quality may sound too obvious for serious discussion, but a surprisingly large number of companies fail to get it right. Excellent product candidates and cutting-edge science are not enough. A non-US company must also demonstrate why it is raising money from US investors as opposed to investors closer to home. Generally a combination of the following is necessary:
A US "Story". The company should make a strong case that it can grow in the US domestic market and out-compete similar US-based companies. Does the potential demand exist for the company's products or services in the US? Is there a credible path to regulatory approval? Are US intellectual property rights solid? Will the company use the IPO proceeds to support expansion of its US business?


Demonstrated commitment to the US market. Successful IPO candidates ensure that members of senior management are regularly available in the US, rather than acting remotely from the home jurisdiction. A physical presence through permanent, substantive US operations is also compelling.


Validation by pre-IPO US investors. Companies contemplating a US IPO should actively seek out US-based investors in late-stage VC or crossover rounds. Money from specialist US investors is a powerful validation of a company's technology and business plan. Many of these specialist investors can also serve as anchor buyers in the IPO itself.


Valuation. There are always exceptions, but non-US companies whose expected post-IPO market capitalisation is much lower than the $300-$500 million range should think twice about a listing as they might struggle to gain the attention of the right US investors.
It is also essential for a company to have its house in order. The IPO process involves intense scrutiny of all aspects of a company's operations that will expose any operational flaws. Investors will also expect the company to be able to function smoothly after the IPO in compliance with applicable regulations and market norms. At a minimum, a company should ensure it meets expectations in the following areas:
Governance. The structure of management and the Board of Directors must be on par with other US-listed companies. For the most part any changes necessary will be similar to those that would be necessary for going public on a major non-US exchange. By the time the offering completes, companies should ensure that:

- The Board has a majority of independent non-executive directors (the split of chair and CEO is not ubiquitous in the US, but is considered good practice).

- Board committees include an Audit Committee that has an independent expert on the accounting standards applicable to the company, as well as a Compensation/Remuneration Committee and a Nominating Committee.


Accounting and compliance. Accounting and control systems must pass muster with external auditors so that financial statements will be in good order for the IPO and ongoing financial reporting will be done properly. Similarly, adequate compliance procedures should be in place. A company might need to add internal accounting and compliance personnel.


Contracts, records and IP. Company agreements and documents should be organised and issues identified and dealt with. Also, the company should conduct a thorough analysis of its IP rights--the additional exposure of being public will attract the attention of potential competitors who might try to test the company's IP protections. By the time a company starts its IPO process, it should also have its documents in sufficient order to be able to set up a virtual data room for due diligence purposes.


Structure. Is there an acceptable listing vehicle in place? Entities from some jurisdictions might not be suitable for a US listing, perhaps because of a clash between home country corporate law and US regulations or because tax issues will arise for the company or US investors.

Getting all of the above elements sorted can take considerable time. In our experience, successful companies start their IPO planning at least 12-18 months in advance of commencing the IPO process. Early preparation can also enable an IPO candidate to take advantage of a window in the IPO market, even if the window is not open for long.



The IPO process: what to expect?

Once a company decides to pursue a US IPO, management should expect to spend approximately six months on the process itself. Even for companies that benefit from extensive advance preparation, the IPO process is extremely time consuming. Of course, a company must still run its business during the process, so it is advisable to allocate duties among management to prevent the process from swallowing the time of the entire executive team.

A rough timeline of the process looks as follows:
5-6 Months pre-completion

- Appoint auditors, counsel, underwriters and investor relations advisers (many companies do this during the preparation phase).

- Commence due diligence process with underwriters and their counsel.

- Confirm whether the company can qualify under US rules as an "emerging growth company" (EGC) and a "foreign private issuer" (FPI). If so, the company can benefit from a number of derogations from requirements put in place by the US Securities and Exchange Commission (SEC) for companies going public. Luckily, most non-US companies considering IPOs will be both EGCs and FPIs.

FPIs and EGCs--What are they?
Generally, and leaving out some of the technicalities under the rules:


- Any non-US company will be a FPI, unless: (1) more than 50 percent of the outstanding voting securities of the company are directly or indirectly owned of record by US residents;

and

(ii) any of the following is true: (a) the majority of executive officers or of directors are US citizens or residents; (b) more than 50 percent of assets are located in the US; or (c) the company's business of is administered principally in the US
- A new issuer is a US public offering will be an EGC if it had total annual gross revenues of less than $1 billion during the most recent financial year.

- Consider whether to make a direct offering of company shares or to offer American Depositary Shares (securities created by depositing the company's underlying equity into a US depositary facility). The latter are useful when a company is already listed in another jurisdiction or when it is difficult for tax, corporate law or other reasons to trade the company's shares directly on a US exchange.

- Begin preparation of the prospectus for the IPO, including financial statements, and the related SEC filing known as a Form F-1 Registration Statement. This is a detailed document that gives a full description of the company and its operations, including risk factors relating to the company's business. Preparation normally requires a number of live drafting sessions involving the key IPO team members. As the prospectus will be relied upon by investors, it is important that it is thoroughly reviewed to ensure it does not contain any material misstatements or omissions that could subject a company to securities liability.

- Prepare material company contracts for filing with the SEC. This is a key difference from non-US jurisdictions that often surprises non-US companies. Essentially, all of a company's material contracts must be put on public record along with the F-1 Registration Statement. It is possible to keep certain sensitive commercial information confidential through a redaction process known as a confidential treatment request, which the company must file separately with the SEC and which is subject to SEC review.


3-4 months pre-completion

- File Form F-1 and confidential treatment request with the SEC on a confidential basis. The SEC will then thoroughly review and provide detailed comments on these documents within approximately 30 days of filing.

- File a listing application with the chosen US exchange (Nasdaq or NYSE).

- Respond to SEC comments and amend F-1 and confidential treatment request accordingly.

- Prepare a management presentation for use in the company's "road show" for prospective investors.


During the 2 months pre-completion

- Clear any remaining SEC comments on the company's filings.

- Complete diligence process.

- File the Form F-1 publicly with the SEC (at least 15 days before starting the investor road show).

- Conduct road show.

- Obtain SEC declaration that the Form F-1 is "effective" (formally approved) and exchange approval of listing.

- Price shares and complete the IPO.


Life after the IPO
Post-IPO a company must continue to engage with its US investor base on a regular basis, and of course execute on the business plan it presented to those investors. The company will also need to keep current in its disclosures to the market. For FPIs, regular updates come through press releases and SEC filings known as 6-Ks. Also, an FPI must file an annual report with the SEC each year known as a 20-F; this is essentially a full annual update of the information in the Company's IPO prospectus and F-1.
Companies should also monitor their FPI status. This is checked as of the end of the second quarter of each financial year. While it is an FPI, a company is exempt from many SEC requirements that apply to US domestic companies, including the requirement to file quarterly reports and director share ownership reports, as well as US-style proxy statements for shareholder meetings. Loss of FPI status will mean these SEC requirements will come into force.
Tapping the US markets without a US IPO
If it happens that a US IPO is not the right choice, it is still possible for a company to establish a presence with US investors. Doing so could make the path to an eventual US IPO easier. Some possible choices include:
Dual listing. A company could list in a non-US jurisdiction and also implement an American Depositary Share programme. It is possible to implement such a programme without raising any funds in the US, in order to gradually establish a trading market in the US. A company can also set up such a programme without a listing.


US private placement. A company could conduct its IPO in a non-US market but simultaneously market shares to US institutional investors by way of a private placement that is exempt from SEC registration requirements.


Conclusion
A successful US IPO for a non-US company requires many months, even years of hard work and preparation. However, a company that is truly ready can gain many benefits that are unique to the US markets.


© 2017 Covington & Burling LLP. All rights reserved.


About Covington & Burling LLP and the author




Covington & Burling LLP is an international law firm with over 1,000 lawyers across offices in Europe, the United States and Asia. With one of the largest and most comprehensive life sciences industry-focused practices in the world, Covington advises clients on their most challenging business problems, significant transactions, critical disputes and vital regulatory matters. Our extensive cross-disciplinary experience promotes an in-depth understanding of the regulatory, IP and commercial considerations facing the life sciences industry and enables our lawyers to develop practical, efficient solutions for our clients that only come from deep immersion in the industry and decades of dedicated service. Our clients span all life sciences industry sectors and range from start-ups and emerging companies to major multinationals to investors to trade associations. Covington is the only law firm recognised by Chambers as a "Band 1" firm for Life Sciences across their UK, Europe, US, China and Global surveys.
Covington's corporate practice covers a broad range of transactional and advisory work on behalf of public and private companies, financial institutions, private equity and venture capital funds and sponsors, and corporate boards. Our corporate lawyers have particularly deep experience advising clients in the life sciences industry. Within the corporate practice, Covington's capital markets and securities group comprises leading lawyers who advise issuers, financial advisors, investors and other market participants in a full range of capital markets transactions. The group also includes former senior staff from the U.S. Securities and Exchange Commission and other lawyers proficient in disclosure, compliance and other capital markets regulatory matters. Covington's lawyers have advised on numerous IPOs and other offerings in the United States by non-U.S. life sciences companies, as well as on listings on AIM, the Main Market of the London Stock Exchange and other markets.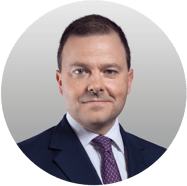 Kristian Wiggert is a partner in Covington's corporate practice and advises companies, financial institutions and investment funds in Europe and the U.S. on complex cross-border transactions. A U.S.-qualified lawyer who has practiced in London since 2000, Mr. Wiggert understands the commercial issues clients face when they operate internationally. He represents clients in public and private debt and equity financings (including Rule 144A, Regulation S and SEC-registered offerings) and counsels clients on compliance with U.S. securities and capital markets regulations. Mr. Wiggert also works with both U.S. and European entities in cross-border M&A transactions and has a particular expertise in royalty monetisations.
Want to learn more?
Kristian Wiggert recently took part in our webinar entitled 'The Anatomy of a successful IPO' to discuss the how, when, what and where of a successful IPO. The good news is that you can now access to the recording. In this on-demand webinar a panel of expert partners, including KPMG, Covington & Burling and Zeus Capital, answer the key questions that any pre-IPO life science company should know the answers to.
Listen now and find out our panelists views on a range of different topics, and the details on the key takeaways:
What are investors looking for in an IPO?
What are the biggest mistakes pre-IPO companies make?
How can you navigate the pre-IPO legal and regulatory requirements?
How can you avoid the most common causes of delayed IPOs?
Which recent success stories and failures can you learn from?