Key learnings:
PharmaKrysto has signed a licensing deal with Rutgers University for the development of PK10 in a bid to improve treatment options for patients with cystinuria.
The UK-based company will continue to collaborate with Rutgers University on the early-stage development of the compound, while also looking to raise funding to ready it for Phase 1 clinical trials.
Julian Howell (pictured), Chief Executive Officer, tells LSX (Formerly Biotech and Money) about the inspiration for founding the company, outlines its aims and long-term vision, and shares his tips for would-be founders.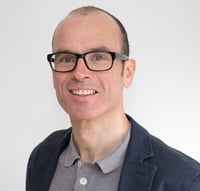 In July 2018, UK biotech company PharmaKrysto announced that it had signed an exclusive, global licensing deal with Rutgers University, New Jersey. The agreement will see the company develop the PK10 compound as a treatment for patients with cystinuria, an inherited condition that can cause amino acid crystals to form in the kidneys resulting in cystine stones. As well as licensing the technology, PharmaKrysto will work with the Department of Genetics and the Department of Medicinal Chemistry at Rutgers University on the early-phase development of its lead candidate.
Julian Howell, Chief Executive Officer at PharmaKrysto, says: "The vision of our company is to develop products that would help people with cystinuria and, in particular, free them from the risk of pain associated with the crystals that cystinuria causes, as well as the risk of kidney failure and irreversible kidney damage that can occur as a consequence of the large crystals that form in people's kidneys." The company's founders were inspired to develop the technology after coming across it at a medical conference while talking with a clinician. They were driven by their understanding of the experiences of patients with cystinuria; a new treatment has not been introduced for over 30 years, explains Howell.
The PharmaKrysto founding team have previously worked together and bring with them extensive experience in drug development. "We have taken products from academia, on the bench, through to manufacturing scale up – managing all the pre-clinical aspects, through to successful clinical development, regulatory success, and fundraising [aspects]," says Howell. "Collectively, we've got all the necessary skills to really take this product all the way through."
The company is based in Edinburgh, Scotland. It intends to take up residence at Edinburgh BioQuarter, the Scottish capital's life sciences campus, and tap into the area's talent pool. "There are plenty of enthusiastic and well-qualified life science graduates in this region," notes Howell.
Building towards clinical trials
PharmaKrysto is currently in the process of raising an early-stage funding round, with the aim of raising £1.5 million to ready it for Phase 1 clinical trials. The company has already received expressions of interest from regional funding sources, institutional and venture capital investors. It plans to continue to build on this momentum over the coming months, including by engaging with US investors at LSX's World Congress USA in Boston in October and at the 3rd annual Inv€$tival Showcase in London in November. Howell says: "We're looking for investors that find the prospect of developing new treatments in neglected or underserved areas as exciting and compelling as we do."
Howell believes the team's enthusiasm, tenacity, and experience will assist the company in its fundraising objectives. In addition, he points to the Orphan Designation that PK10 has been granted by the European Medicines Agency (EMA) and by the US Food and Drug Administration (FDA). The company's attractiveness to investors should also be bolstered by the patent protection in place for the technology it has licensed from Rutgers University. "The fact that it is patented was really important from the point of view of getting investors on board, knowing that they would be investing in something unique and protected," notes Howell.
After the finance raise has been secured, the company will move forward with pre-clinical development. It expects to be Phase 1-ready approximately 18 months after closing the funding round. PharmaKrysto's overarching mission is to bring the treatment all the way through development to make the product available to patients. Howell adds: "Once we have a core team of people based in or around Edinburgh who are experienced in rare diseases, we will certainly look for other opportunities to add to our portfolio and our goal will be to continue to build."
The importance of perseverance and patient engagement
When asked what advice he would give to individuals considering or in the process of founding a life sciences company, Howell stresses the importance of perseverance, resilience, and of taking the leap if it is a project you believe to be worthwhile. "There's never a perfect time," he says. "If you've got the desire and interest, do it."
The belief of PharmaKrysto's founders in the need for new therapies for patients with cystinuria has been reinforced by the number of patients and patients' families that have reached out to the company, as well as interest from the medical community. "The feedback we have had from clinicians and the interest in new products for this patient group has really confirmed what we thought when we started off looking at it," says Howell.
The company strives to put patient engagement at its core. Indeed, Howell will be attending the 2018 International Cystinuria Foundation Symposium in New York in November, where he will discuss drug development with patient groups and learn from patients about their needs and wishes for treatment.
Feature image © Sergey Nivens – stock.adobe.com