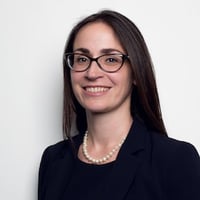 Securing external investment is an undisputed priority for senior management. However, a stronger balance sheet and longer cash runway is not the sole objective. Hand in hand with the need for funding is a desire to find the right investors – those with deep pockets, a wide network, and the willingness to roll their sleeves up.
The inaugural C-Suite Challenges in Life Sciences Survey highlights a common challenge for small, early-stage, predominantly private companies. They simply don't have the management bandwidth, nor the resources, to address the obstacles to this: identifying relevant investors, getting meetings, and engaging longer term. However, ensuring that efforts dedicated to running the business are balanced with corporate activities is critical, laying important foundations for the future.
The funding environment for life sciences in 2018 is buoyant. While the US remains at the epicentre, with a record 14 healthcare NASDAQ IPOs in June alone, money continues to cross borders. For many of the companies surveyed, public market listing is not a near-term objective; yet, there are merits in being proactive and preparing early to ensure this remains a potential option longer term. The early-stage funding pool is also growing, with three new Europe-based VC funds, totalling just under $1bn, launching in July.
Getting a foot in the right door is a key hurdle. External advisors with deep knowledge of the investor community can play an important role, helping develop a well-thought out investor targeting strategy. This should help overcome management frustrations such as a lack of investor risk appetite or specialist knowledge. Coupling this to a clearly articulated equity story should provide a hook to capture and, equally importantly, maintain investor interest.
Investment decisions are rarely immediate. Effective communication of a simple equity story also provides a benchmark whereby investors can gauge progress, building confidence in management. Investing time and effort in getting this right should reap rewards: well-funded, supportive investors who bring valuable experience and contacts. As the world of life sciences investment is relatively tight-knit, securing one such investor can be a significant de-risking event. After which, management may find that investors are like buses: more than one comes along at once.
Lala Gregorek is Analyst at Trinity Delta.
Learn more: This article features in the LSX C-Suite Challenges in Life Sciences Survey 2018, published in September 2018. The full report is available to download for free via the link below. You can also read the survey findings focusing on investment and IPOs in our white paper extract:
Feature image © monsitj – stock.adobe.com