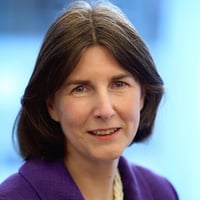 For the first seven months of this year (to July) our Deal Watch analysis of the top pharma deals by month reveals ~$215bn in aggregate headline values. This compares to ~$135bn worth of deal headlines for the same period in 2017, although the final aggregate headline value for full year 2017 was ~$281bn. So, is 2018 likely to be a bumper year of deal making? Well it's a little early to say but one huge deal can make a big difference to a yearly total!
In our annual review of deals for 2017, we commented on the effects of low interest rates and surging stock markets leading to high valuations of biotech and pharma companies. Certainly, companies including Pfizer, Sanofi and GSK had expressed caution about M&A given the high valuations. However, overall deal values for the first part of 2018 have been buoyed by some significant acquisitions, e.g. Takeda's $62bn acquisition of Shire. Other $bn acquisitions include Sanofi's January spending spree to purchase Baxter spin-out Bioverativ for $11.6bn, quickly followed by its $4.8bn acquisition of Nanobody company Ablynx. Sanofi is not the only pharma in buying mode: recently Novartis acquired gene therapy company AveXis for $8.7bn, Lilly bought immuno-oncology company ARMO Biosciences for $1.6bn, and Janssen/J&J paid $1bn for BeneVir Biopharm bringing an oncolytic virus platform.
Despite this M&A activity, the majority of deals for this year are still those based on licensing, often including collaborative relationships. Licensing deals are done at all development stages. Late-stage licensing deals for the year to date include the $5.8bn collaboration between Eisai and Merck & Co. for the co-development and co-commercialisation of LENVIMA with Merck's KEYTRUDA.
Early-stage licensing and collaboration deals where pharma gain access to new platforms for drug discovery continue to be popular. While these typically multi-programme deals can have high overall headline values in the multi-million or billion-dollar ranges (the "Biodollars"), in reality most of the value is linked to downstream milestones such as late clinical/regulatory events and sales performance. However, such transactions are likely to remain a key driver for biotech-pharma relationships.
Dr Jill Ogden is Principal at Medius Associates.
Learn more: This article features in the LSX C-Suite Challenges in Life Sciences Survey 2018, published in September 2018. The full report is available to download for free via the link below. You can also read the survey findings focusing on M&A and deal making in our white paper extract:
Feature image © 123dartist– stock.adobe.com