Key learnings:
Medical device company Stent Tek successfully closed its Series A funding round in August 2017, following an initial seed investment in 2016.
The Series A funding round included a follow-on investment from UK-based Deepbridge Capital, and new investment from VC firm Julz Co, which was initiated at Biotech and Money's flagship event in February 2017.
Sorin Popa, Co-Founder and Chief Executive Officer at Stent Tek, sat down with Biotech and Money to talk through the Series A funding round and explain how the investment will support the continued development of the company's core technology.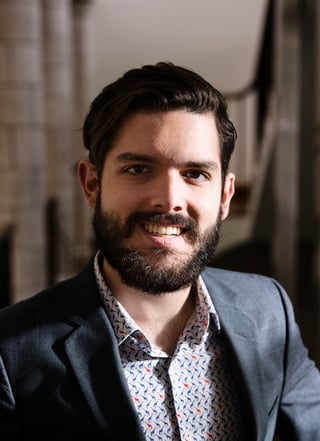 Developing a novel catheter guidance system
Medical device company Stent Tek, spun out from Imperial College London in October 2014, focuses on the development of endovascular guidance technology.
"We've developed a novel electronic-based alignment system that allows a technician to connect blood vessels in the body in a minimally-invasive way," explains Popa (pictured). Stent Tek's ePath AVF catheter system accurately guides catheters along the vein and artery, precisely positioning them so that a needle can cross between the two vessels, where a covered stent graft is deployed to make a shunt.
A key application for the technology is vascular access for haemodialysis in patients with kidney failure. The catheter guidance system could be used as an alternative to surgical fistulas, with the aim of providing a less invasive, more efficient, more reliable and cost-effective solution for patients requiring haemodialysis.
However, the technology has a variety of potential clinical applications. These include the lower limbs and heart, as well as other areas where the stent graft based shunt could provide an effective alternative to a surgical bypass.
Series A investors bring financing and support
Following initial grant funding from bodies such as the National Institute of Health Research (NIHR)* and Innovate UK, Stent Tek received seed funding from Deepbridge Capital and angel investors in 2016. In February 2017, looking to raise investment for a Series A funding round, the company presented at Biotech and Money World Congress, London. It was here that the company met with Julz Co, a VC firm with a focus on the healthcare industry in Europe, the US, and China.
Popa says: "At that time, we had interest from Deepbridge Capital, who was willing to follow on their investment, which they did with approximately half the [Series A] round. We raised the other half of the round from Julz Co, who we met at the Biotech and Money event. They were one of several VCs that were interested; the kick-off meeting happened there, and then we went forward and closed the round."
While the financing from Deepbridge Capital and Julz Co has been key to the continued development of the company, the investors also offer far more wide-ranging support to Stent Tek, notes Popa, whether that be business development advice or insights into overseas expansion. Popa says: "They are both part of the board and they contribute a lot more than just funding. Finding money that brings a lot of other added value is definitely a plus. I am really glad we were able to meet them and that it all worked out."
Working towards regulatory approval
The Series A round will enable the company to move forward with regulatory approval for its catheter guidance technology, as well as progress towards first-in-man data in 2018. Stent Tek is currently in the midst of in-vitro studies, following successful in-vivo studies that proved the core concept of the technology in 2016. "The funding is really helping us ramp up development efforts, and manufacturing, and the hope is to achieve regulatory approval late next year," says Popa.
In addition to the Series A funding round, 2017 has also seen Stent Tek move into its own premises in Battersea, London, and grow the team. "That was another big step to really push forward development efforts," explains Popa. "The team has grown from the two co-founders to a full team of amazing engineers and technicians; [we are] able to move forward with development a lot faster."
Over the longer term, Stent Tek aims to expand its product portfolio and develop its own stent graft technology. For now, though, the company is focused on its 2018 objectives: first-in-man data and regulatory approval. "It's about putting our heads down, working hard, continuing to grow the team, and making sure we meet the technical milestones," says Popa.
* This is independent research funded by the National Institute for Health Research (NIHR) under its Invention for Innovation (i4i) Programme (Grant Reference Number II-LA-0315-20006). The views expressed are those of the author(s) and not necessarily those of the NHS, the NIHR or the Department of Health further information can be found at www.nihr.ac.uk