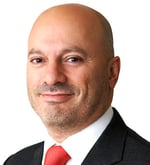 At a roundtable event in London in September 2018, CMS assembled a selection of healthcare operators, industry experts, healthtech companies and CMS Partners to discuss the potential impact of artificial intelligence (AI) and other related technologies on the UK health and social care sector. In this report, we capture the future direction of technology in the industry and how it might overcome the inherent hurdles preventing much-needed modernisation.
With the UK already being at the forefront of AI innovation and the UK government putting the creation of an 'AI and Data Economy' sector at the heart of its overarching industrial strategy, health and social care should a be major participant in and beneficiary of the drive to develop and adopt this rapidly growing technology.The opportunity to change the way we deliver health and social care is huge and the potential time and cost savings and service quality improvements that can be delivered are there to be taken. In a separate report by CMS, Vital Signs, a digital dynamic promises growth for UK life sciences, survey responders cited healthcare records management, remote health monitoring, back office processes and pathology and imaging being among the greatest commercial opportunities for digital technologies such as AI.
Historically, the sector has been a relatively slow adopter of innovation due in part to poor data quality, the lack of integration between health and social care delivery and the long term, deep routed behaviours of health and social care providers and their patients and service users. There are other hurdles to get over, such as privacy and data security concerns, healthcare professionals' apparent reluctance to embrace new technologies, the NHS's approach to innovation and the need for the legal and regulatory environment to catch up with the rapidly changing technological environment. We believe with, among other things, a political will to intervene in the sector, the deployment of additional capital in the NHS, greater investment in the development of AI technologies and improved sector leadership and co-ordination, these obstacles can and will be overcome and will provide great benefits to the sector.
Download the report here.
Written by Warren Taylor, Partner, Co-Head, Life Sciences & Healthcare, at CMS.
Feature image © brk – stock.adobe.com