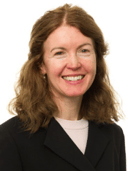 Artificial Intelligence (AI) is likely to have a profound impact in the healthcare sector in coming years. The Academy of Medical Science has indicated that "the impact of artificial intelligence on…the healthcare system is likely to be profound" because new methods of healthcare delivery will become possible, clinical decision-making will be more informed, research and development will become more efficient, and patients will be more informed in managing their health. In the life sciences sector there are similar claims, such as that AI may soon find a cure for cancer, that it can be used to speed up drug discovery, and that it can be used to find cures for rare diseases. There are certainly many AI start-ups beginning in both the healthcare and life sciences sectors in the UK and innovation in this area is likely to increase rapidly.
When AI is used in healthcare and life sciences many of the same ethical and practical issues arise as when AI is used in other sectors such as finance, retail, mobile communications and others. These issues are wide ranging and include the availability and use of data, public trust, mitigating risks, security, algorithmic bias, accountability, transparency and explainability of AI algorithms. Various AI codes of conduct have been proposed and the European Commission has announced that it will produce draft AI ethics guidelines by the end of this year.
Many machine learning algorithms used as part of some AI systems require large amounts of training data which is often difficult and costly to obtain. The UK is perhaps uniquely placed in having the NHS which holds data on nearly everyone in the UK, some of it going back decades. Whilst this data is often in paper form, is fragmented in silos and difficult to extract in usable, digital forms, it is a potentially very valuable resource. The Royal Society's report, Machine Learning: the power and promise of computers that learn by example, published in April 2017, cites a figure of £1.8 billion for the direct value of public sector data and puts the wider socio-economic benefits at a minimum of £6.8 billion. However, it is not straightforward to decide how best to make use of public data, especially sensitive medical data. For example, the Information Commissioner's Office (ICO) ruled that the Royal Free London NHS Foundation Trust failed to comply with the Data Protection Act 1998 when it provided patient details to DeepMind. The House of Lords has recommended that a framework for the sharing of NHS data should be prepared and published by the end of 2018 by NHS Digital and the National Data Guardian for Health and Care.
With regards to intellectual property, many of the same considerations apply as for healthcare and life sciences innovation which does not rely on AI. There are some difficulties around situations where AI itself creates new innovation, around detecting patent infringement in the case of complex AI algorithms, and around the potential need for explainability and transparency of AI algorithms in fields where trade secrets may previously have been a preferred form of protection.
Investors in the AI life sciences and healthcare sectors have noted that AI adoption is early but is transitioning into an early mainstream state, in which there are opportunities to invest in AI-focused companies that are capitalising on an increasing demand for AI. Investors who have an understanding of AI both in terms of how the technology works, how it can be protected, use cases, and the ethical implications involved with using the technology will be able to make sensible investment choices.
Written by Dr Rachel Free, Of Counsel (Patent Attorney) at CMS.
Learn more: Dr Rachel Free will chair an expert panel discussion on this topic at LSX Connect on 27 June 2018. The panel will consider the ethics surrounding AI and data in healthcare, regulation and data protection issues, patent strategies for AI, data analytics and software innovations in life sciences, as well as how data and AI can be employed within life sciences to deliver the most significant benefits. Panellists include Dr Hugh Harvey, Clinical Director at Kheiron Medical, Natalie Banner, Policy Adviser at the Wellcome Trust, Luke Smith, Investor at Forward Partners, and Jay Lakhani, Chief Executive Officer at Visulytix. Find out more and reserve your place.
Feature image © monsitj – stock.adobe.com