Key learnings:
Headquartered in Copenhagen, Xplico has been providing valuation tools and services to the life sciences industry for over a decade.
Its services range from comprehensive valuation work on projects and companies to proprietary, standardised valuation and cap table tools, specifically developed and tailored for life science companies and investors to equip them with multiple-scenario analysis to optimise deal-making value and assist with strategic decisions.
Uffe Boesen (pictured), Partner, discusses Xplico's valuation services, market trends, and some of the common pitfalls companies encounter when using valuation models that are built in house.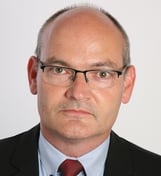 Denmark-based Xplico was established in 2005 to provide the life sciences sector with valuation tools and services that could inform strategic decision-making and business development, assist life sciences companies in the optimisation of deal terms, and increase shareholder value.
Xplico provides life science companies with valuations of their projects in connection with partnering, funding rounds, legal requirements or internal strategy making. The company's valuation service is backed by proprietary Excel-based tools that can also be used in house by companies to build their own valuation. The tools are designed to overcome the challenges the Xplico team had identified with models built in house. Xplico has also built the first cap table specifically designed for the complex ownership of life sciences companies.
Validation of assumptions
"Company-built valuations may overvalue assets by omitting certain factors, such as underrating various risks factors, or not defining certain market assumptions," says Uffe Boesen, Partner at Xplico. "We frequently see cases [where] people overestimate their markets; it is critical for valuations to drill down to who will be the target patients or realistic market share for this new drug or treatment. Our consulting service builds a comprehensive business case around the project, which leads to multi-scenarios for [valuing a] company." Regarding Xplico's tool-only service, Boesen adds: "Even in our tool-only model, we don't just hand over the tool; we support the client. We make sure they build the case the right way and use more realistic assumptions so that they come up with a solid business case that they can base their negotiations on with potential partners and investors."
Xplico's Evaluator tool includes detailed financial, development, and market factors built in its model to provide project and portfolio valuations that help companies when making strategic decisions, such as partnering opportunities or licensing deals. The model takes into account a range of value drivers and assumptions, from target market to pricing, to ensure that all the relevant questions are considered in the context of the highly complex life sciences market. This enables users to examine different scenarios, better understand a potential partner's proposal, develop counter proposals, and build the business case to negotiate deal terms.
Modelling scenarios for ownership structures
The company provides a support package should users have any queries about the valuation tools or process, says Boesen, as well as offering consultancy services for those who require an external valuation or who may not have the resources to utilise the tools in house. Xplico has also developed the Excel-based CapTable tool to allow companies with complex ownership structures to analyse how differing funding round and exit scenarios would impact investors or shareholders. "They can run various scenarios," explains Boesen. "If they have a new funding round and new investors need X amount, how will that affect [existing] shareholders? If they have an exit, how much money will various shareholders get?"
Avoiding errors and saving time
One of the most common pitfalls when using homemade valuation models is formula errors, says Boesen. "It's difficult in Excel to make sure all formulas and references are correctly linked and function with no mistakes," he adds. This problem can be compounded when valuations or changes are required within a short timeframe with time limitations to check for possible errors. Xplico's tools have been built so that companies can avoid such errors and to free up the time they would have had to commit to building and checking models.
The tools are also designed with flexibility and ease of use in mind, meaning that individuals do not need to possess advanced Excel skills to use them. Whereas a complicated in-house system may pose a challenge to other personnel if the individual who built it were to move on from the company, standardised models can enable other team members to make use of them without delay, points out Boesen.
Examining valuation trends
Xplico's tools and services are utilised by both public and private biotechs, pharma companies, technology transfer offices (TTOs), venture funds and consultants in the US, Europe and Asia. More than a decade of experience in life science sector valuations has not only equipped the Xplico team with in-depth market knowledge to support the needs of clients, but also provided it with insights into market trends and developments. This includes regional differences in valuation approaches, with Boesen citing the example of price increases. For valuations, US companies will generally include price increases for products in the US market, he explains. "European companies, due to their home market and pressure on the pricing, do not normally include price increases," notes Boesen. "And that has actually had some impact on the values."
Boesen also points to a changing trend in the assumptions behind deal terms; namely, increasing pressure for lower royalty rates and, consequently, higher milestone rates. Meanwhile, the gap is closing between the value of early-stage deals and late-stage deals. "We don't see a lot of difference between early-stage deals and late-stage deals in [terms of] value. We more [often] see the value reflected in the royalty rates, so a later stage deal will probably have higher royalty rates [than an early-stage deal] but the deal value will be the same," says Boesen.
Feature image © kentoh– stock.adobe.com