2019 Satellite Forums and Networking
---



The DigiHealth Leaders CEO Forum is a closed-door roundtable forum held under Chatham House Rules, exclusively for CEOs of digital health companies, where industry leaders confidentially share case studies, experiences, discuss their collective challenges and strive to actionable outcomes.
---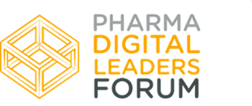 The Pharma Digital Leaders Forum is a closed-door leaders' roundtable forum held under Chatham House Rules, exclusively for CDOs and CIOs (or equivalents) of Pharma where those leading the charge on digital transformation and healthcare initiatives collaborate to discuss the shared challenges and opportunities of integrating digital health treatments and products, with the aim of generating solutions and gaining insights into future strategies.
---

The DigiHealth Leaders Providers Forum is a closed-door leaders' roundtable forum held under Chatham House Rules exclusively of CIOs, CCIOs, CDOs, CTOs and Heads of Digital Transformation from global healthcare providers where executives share case studies of digitisation and modernisation success stories and share their experiences and vision for the future of digital healthcare.
---

1-2-1 partnering, hosted by Amazon Web Services, will take place in a dedicated room with private meeting tables and 30 minutes allocated slots. 8 hours of Meeting Mojo enabled partnering outside of the informal networking during breaks will be scheduled from approximately 9am - 5pm.
---



The evening day one networking reception is an opportunity for congress attendees to grab a drink and unwind from the day's sessions and explore The Crystal's unique and interactive exhibition that combines 9 immersive zones that introduce the challenges of the future for cities, including that of digitisation.
This exhibition space will be opened up exclusively to attendees from approx. 5.40pm allowing you to explore each of the zones at your leisure or to use the space as a breakout area to continue your onsite networking.
---

The day one evening networking dinner is an incredible opportunity for congress attendees to dine at one of London's most unique and luxury Dinner venues; the Sunborn London Super Yacht, moored a stone's throw from the conference venue.
In effortlessly blending the classic and contemporary, the very essence of modern and fine dining will be captured, plated, and savoured. With its approach to refined British cuisine, and thanks to the unique setting of this luxury establishment, it is taking private dining to new and thrilling heights.