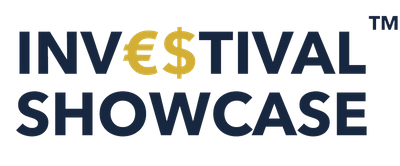 Showcase opportunities exist in the congress for companies looking to raise finance and / or attract a partner or conduct a licensing deal.
These Inv€$tival Showcases are for all stages of private and public digital health companies to present news and deal flow or pitch an audience of active investors, pharma and tech commercial leaders.
Showcases are 12
minutes in length allowing companies to deliver succinct, hard hitting and insightful presentations to an audience seeking to uncover innovative technology for both capital and strategic transactions and collaborations.
Presenting company executives will present to a live audience.
If you need a platform to announce news/deal flow, are actively looking to raise capital or attract licensing deals with life science and tech investors, pharma and tech commercial leaders, then a showcase is your best opportunity to get noticed at the DigiHealth Leaders Congress.
Companies with technological pipelines or portfolios in the following areas are in demand:
AR / VR, AI, Assistive Technologies, Clinical Document Management, Cyber Security, Decision Support Services, Diagnostics and Monitoring, Digital Imaging, Disease Management, Disposables, Drug Delivery, Electronic Medical Records, ePrescribing Solutions, Financial Management, Hospital Operational Efficiency, Interoperability Enabling Tech, Laboratory Systems, Medical Equipment, Medication Adherence, Metadata and Research Tools, Minimally Invasive Systems, Mobile Healthcare, Nursing Applications, Nutrition Tech, PACS Archiving, Personal Health Assistant, POC Diagnostics, Population Health Management, Precision Personalised Medicine, Proactive Wellness, Remote Monitoring, Robotics, Services, Supply Chain Evolution, Telemedicine Solutions, Training and Education, Wearables and IOT and Workforce Efficiency Solutions.