Lifestyle - 2021 Agenda
---
Technology & Tracking | Sleep | Fitness
Wednesday 12th May

---
11:00 CET 10:00 BST 05:00 ET
Spotlight Showcase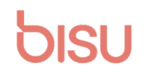 Bisu helps you learn and meet your body's needs in the comfort of your own home. Our product is a home health lab that provides personalized nutrition and lifestyle advice through urine and saliva tests, using microfluidic technology.



Daniel Maggs, CEO, Bisu
---
13:00 CET 12:00 BST 07:00 EDT
Path to recovery – examining the opportunity for the fitness and leisure industry post-pandemic
The leisure sector has been one of the hardest hit by COVID-19 worldwide. Evidence continues to emerge pointing to the importance of movement and exercise in maintaining mental wellbeing and improving underlying health. So now the leisure sector has opened what does the path to recovery look like post-pandemic?
Andy King, CEO, Link4Life
Steven Ward, MD, UK Chief Transformation Officer, Ingesport
Lene Skytte, Managing Director, Fit&Sund
Nicole Nason, Director of International Franchise Operations, Gold's Gym
Daniela Caporossi, Professor of Biology & Genetics, University of Rome Foro Italico; Chair, Integrated Laboratory of Biology and Biochemistry for Human Movement
Moderator: Kenny Butler, Head of Health & Wellbeing Development, ukactive







---
14:00 CET 13:00 BST 08:00 ET
Ask the investors (EU)
Get in front of European investors in lifestyle and fitness. This interactive roundtable-style session is designed for emerging brands to put their questions to and build relationships with investors in their space.
Investors include:
Margarita Skarkou, Vice President and Founding Member, Barclays Ventures
Irena Goldenberg, Partner, Highland Europe



---
15:00 CET 14:00 BST 09:00 ET
Putting lifestyle at the healthcare frontline – examining social prescribing, rehab, OTC, chronic disease management and prevention
The COVID-19 pandemic has shown the importance of a healthy lifestyle and preventative health measures. So, what is the role of social prescribing as we begin to emerge from the crisis, and how can businesses actively respond to the need for it, to benefit healthcare systems, businesses and the individual? In other words, how do we put lifestyle at the healthcare frontline?
Grace McNamara, CEO, EXi
Nicola Gitsham, Head of Social Prescribing, Personalised Care Group, NHS England
Mark Webster, Concept Consultant UK North & Ireland, EGYM
Moderator: Kenny Butler, Head of Health & Wellbeing Development, ukactive





---
16:00 CET 15:00 BST 10:00 ET
Interactive roundtable: Opportunities for funding: Insight into a UKRI Healthy Ageing Competition

UKRI funds research and innovation to create services and products to help people as they age and support healthy ageing. This session showcases some of the outcome from these grants and explores upcoming opportunities for funding for businesses including insights from previous competition winners, private investor partners, the role of research and benefit of healthy ageing by design.

Chris Ward, Innovation Lead, Healthy Ageing, UKRI
Julia Glenn, Design & Innovation Lead, UKRI
Colum Lowe, Director, Design Age Institute
Eleanor Ford, Academy Director, Zinc
Naomi Kingsley, Founder and CEO, London Rebuilding Society
Paul Jones, Professor, Department of Architecture and Built Environment, Northumbria University
Nick Lench, CEO, Congenica
Darcey Lucas, Lead Investment Analyst, 24Haymarket
Moderator: Helen Crampin, Innovation & Technology Lead, UKRI









---
17:00 CET 16:00 BST 11:00 EDT
Ageing interventions and the limit to human longevity – separating fact from fiction
The notion of extending human lifespan has a fascinating hold over Silicon Valley and is funding an emerging class of therapeutics targeting biological ageing pathways. This session explores the emerging class of ageing interventions including what we can and cannot do, the arguments for healthspan vs lifespan extension, and takes an honest look at the limit to human longevity.
Aubrey De Grey, Chief Science Officer, SENS Research Foundation
S. Jay Olshansky, Professor, Epidemiology and Biostatistics, School of Public Health, University of Chicago
Moderator: Paul Kitson, Partner, PwC




---
18:00 CET 17:00 BST 12:00 ET 9:00 PST
Interactive roundtable: Science behind the systems – strategies for proactive mental health improvement
As with every aspect of lifelong health improvement, mental health doesn't exist in a vacuum. To a point, lifestyle factors like sleep, diet and movement offer consumers the opportunity to proactively improve their own mental wellbeing. This session looks at the science behind lifestyle-related mental health improvement and offers scientifically-supported evidence that all mental wellbeing entrepreneurs should be taking into account when designing and marketing their products.
Rachael Frost, Research Fellow, Department of Primary Care and Population Health, University College London
Moderator: Terry O'Dwyer, CEO, LSX Leaders


---
19:00 CET 18:00 BST 13:00 ET 10:00 PST
Effective business models for testing, tracking and biohacking consumer health
Technology is offering consumers a previously unimagined ability to understand their bodies and improve their health. This session explores effective business models for consumer testing, tracking and biohacking including reimbursement models, repeat revenue and maintaining scientific integrity.
Hamish Grierson, Founder, Thriva
Carlotta Petti, Scientific Director, Nutrigenomics, myDNA
Nina Skorytchenko, CEO, Avenna
Moderator: Raewyn Guerrero, Founder, Well Works





---
20:00 CET 19:00 BST 14:00 EDT 11:00 PST
What's next for the connected fitness revolution?
The demand for connected fitness has accelerated beyond what even the most bullish patrons could have anticipated. So what's next?
Jean-Michel Fournier, CEO, Les Mills Media
Bruce Smith, Founder and CEO, Hydrow
Charles Pearce, Founder, Immersive Gym Co
Moderator: Nicole Nason, Director, International Franchise Operations, Gold's Gym