Mental Health - 2021 Agenda
---
Mental Wellbeing I Digital Therapeutics I Stress
Friday 14th May


---
11:00 CET 10:00 BST 05:00 EDT
Spotlight Showcase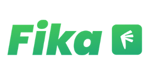 Fika's independently endorsed Mental Fitness courses are proven to positively impact key drivers of long-term mental health, life and job satisfaction, burn-out, drop-out and more…



Nick Bennett, Co-founder and Co-CEO, Fika
---
13:00 CET 12:00 BST 07:00 EDT
The responsibility employers have for employee wellbeing, and practical ideas for change in a post-pandemic era
The importance of mental wellbeing has been thrust into the spotlight during the COVID-19 pandemic. Employers have a huge responsibility for employee wellbeing, while facing unforeseen challenges like managing staff digitally, keeping them physically safe in "on site" roles and mitigating financial risk as economic uncertainty looms. This session explores how workplaces are putting practical solutions in place, to get maximum benefit in the face of adversity.
James Brown, Head of Health & Wellbeing, Siemens Energy UK
Karl Simons, Chief Health, Safety & Wellbeing Officer, Thames Water
Emma Codd, Global Head of Inclusion, Deloitte
Moderator: Terry O'Dwyer, CEO, LSX Leaders





---
14:00 CET 13:00 BST 08:00 EDT
Start-Up CEOs: Overcoming the Roadblocks to Success
A look at the journeys taken by four early-stage companies spanning applications in skin care, nutrition, digital and mental health, including how a collaborative ecosystem helped them overcome roadblocks to success.
Bechara Saab, Co-Founder and CEO, Mobio Interactive
Mairin Reid, Co-Founder and CEO, Cogniant
Ted Jin, Founder and CEO, Dose Biosystems
Veronika Oudova, Co-Founder and CEO, S-Biomedic
Moderator: Sharon Chan, Head of JLABS @ Shanghai, Johnson & Johnson Innovation





---
14:00 CET 13:00 BST 08:00 EDT
Workplace policies and practices to improve employee wellbeing
Employee wellbeing is not something that can be improved with a stop-gap solution. This session takes a deep dive into what "employee wellbeing" actually looks like and offers the chance to brainstorm policies and practices that enable employees to proactively manage and improve their own mental health.
Rohan Kallicharan, HR Director, Benevolent AI
Moderator: Emily Hutchinson, Occupational Psychologist, Apply Psychology



---
15:00 CET 14:00 BST 09:00 EDT
MENTAL HEALTH IN THE WORKPLACE ROUNDTABLE
****INVITATION ONLY****
A 2 hour, interactive Chatham House Rule Roundtable dedicated to exploring novel ideas and employer led solutions to promoting better mental health in the workplace. Closed session for board level executives from major employers and KOL's, it will feature peer case study and knowledge exchange, networking and a drive toward actionable outcomes.
---
15:00 CET 14:00 BST 09:00 EDT
Ask the investors (EU)
Get in front of European investors in mental health. This interactive roundtable-style session is designed for emerging brands to put their questions to and build relationships with investors in their space.
Investors include:
Rachel Carey, Chief Scientist, Zinc VC
Richard Skaife, Founding Partner, The Conscious Fund



---
16:00 CET 15:00 BST 10:00 EDT
Reimbursement and access models for digital therapeutics
Unlike traditional FMCG there are lots of different reimbursement options for direct-to-consumer digital therapeutics in mental health, women's health, nutrition and lifestyle improvement. This session looks at assorted reimbursement pathways including via healthcare providers, insurance, workplace and direct-to-consumer, including regional differences and opportunities, and presents entrepreneurs with a variety of challenges and benefits to consider when launching their platforms.
Sylvain Hanssen, Director, e-Health ecosystem, Zur Rose Group
Guido Hegener, Managing Partner, Digital Health Ventures
Amir Zur, Head of Product and Quality, Digital Health, Teva Pharmaceuticals
Moderator: Ivan Ostojic, Partner, DTx, McKinsey & Company





---
18:00 CET 17:00 BST 12:00 EDT 09:00 PST
CBD, supplements and medicinal cannabis: exploring the next generation of mental health improvement
Mental wellbeing is one of the most important trends to emerge from 2020, with ground-breaking new products already on the market or showing positive results. This session explores the role of CBD and medicinal cannabis in facilitating mental and physical wellbeing and well as its trajectory for uptake by consumers and the medical communities alike.
Ed McDermott, Managing Director, UK, EMMAC Life Sciences Group
Daniel Couch, Medical Lead, The Centre for Medicinal Cannabis
Elisabeth Philipps, Founder, Hartwell Nutrition
Oliver Mammon, Lab Director, Taylor Mammon
Moderator: Roisin Delany, Editor, The Cannavist





---
19:00 CET 18:00 BST 13:00 EDT 10:00 PST
Ask the investors (US)
Get in front of US investors in mental health, wellbeing and mindfulness. This interactive roundtable-style session is designed for emerging brands to put their questions to and build relationships with investors in their space.
Investors include:
Charlie Hartwell, Managing Director, The Bridge Builders Collaborative
Stephen Hays,
Founder and Managing Partner,
What If Ventures