11:00 - 11:45 - IPO Preparedness

Hosted by: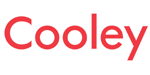 IPO Preparedness Masterclass: Navigating the Current Landscape – Recent Experiences From The Front Line

This masterclass will discuss the preparation necessary to go public and operate as a public company and how life sciences companies can best position themselves for the IPO market return. The panel will share their experiences of taking multiple European life sciences companies public in the US.

The session will consider the key IPO preparedness topics, including:
Financial statement requirements
Shareholder approvals and pre-IPO corporate reorganisation steps
Corporate governance practices and board appointments
Preparation for due diligence
Drafting the business section of the F-1
The panel will consider real-life examples and experiences, including:
Key areas for boards and management teams to focus on ahead of an upcoming IPO
The critical path – overall deal timing, major pinch points and best practices
How companies can get themselves in the best possible position to be ready for an IPO
Div Gupta, Partner, Cooley
Claire Keast-Butler, Partner, Cooley
Kinam Hong, Partner, Crossover Strategy, Sofinnova Partners
Marc de Garidel, CEO & Interim Board Chair, Abivax





---


12:00 - 12:45 - Licensing & Partnering


Hosted by: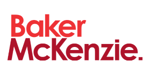 The Licensing & Partnering Masterclass will delve into the key considerations, challenges, opportunities and tactics when considering a licensing or partnering deal. It will explore models, the cope of licences and key success factors when entering into agreements.
Julie Yeni, Partner, Baker McKenzie
Hiroshi Sherato, Partner, Baker McKenzie
Oren Livne, Partner, Baker McKenzie
Julia Schieber, Partner, Baker McKenzie




---

13:00 - 13:45 - M&A


Hosted by: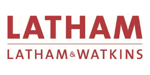 The session will discuss key considerations and potential issues and processes to think about when preparing a company for M&A, including:
Timelines
Initial considerations
Vendor due diligence
W&I insurance
How to how to maximise value on exit
Robbie McLaren, Partner, Latham & Watkins
Samantha Peacock, Associate, Latham & Watkins