BioInvent

---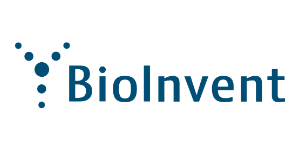 BioInvent - translating cancer antibody biology into innovative immuno-oncology therapies.

BioInvent's current operational activities are focused on:

Progressing and expanding the clinical development of its lead antibody BI-1206 for treatment of NHL, and in combination with pembrolizumab (KEYTRUDA®) in advanced solid cancers.

Developing preclinical first-in-class antibodies targeting tumor associated myeloid cells in collaboration with Pfizer, potential other partners, or alone.

Advancing three compounds into clinical programs:
BI-1808, the Company's most advanced anti-TNFR2 antibody, as a single agent and in combination with an anti-PD1 antibody. A clinical trial application was submitted in June 2020.
BI-1607 (an anti-FcγRIIB antibody) in combination with a checkpoint inhibitor. A clinical trial application is expected to be submitted in Q1 2021.
Developing, in combination with Transgene, oncolytic viruses encoding either a proprietary anti-CTLA-4 antibody sequence, or antibody sequences targeting undisclosed targets for the treatment of solid tumors. BT-001, an anti-CTLA-4/oncolytic virus – a clinical trial application was submitted in Q1 2020.