Every day, seven young people aged 13-24 in the UK are diagnosed with cancer. Teenage Cancer Trust is the only charity dedicated to providing the expert treatment and support they need. They create world-class cancer services and life-changing care so young people don't face cancer alone. For every young person they help there's another they can't. This must change. Teenage Cancer Trust must raise £80million in the next five years to reach every young person with cancer in the UK.
Your support of the on-the-night Awards Prize Raffle will play a vital role in making this happen and help young people with cancer for years to come.
We were delighted that Liz Tait, Director of Fundraising at the Teenage Cancer Trust will be charity representative speaking during the dinner and drawing the evening's raffle prizes.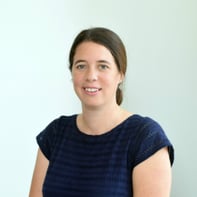 Teenage Cancer Trust is a registered charity: 1062559 (England & Wales), SC039757 (Scotland).
The European Lifestars Awards will be working with GiveFundraising on the night to raise proceeds through the onsite Charity Silent Auction.