This award recognises a European Healthtech (digital health, digital therapeutics, databases, applications and wearables) company that has demonstrated a superior excellence in strategy, process, focus and execution to create significant value for consumer, patients, investors, employees and the broader life science community.
Qualifying criteria
- Open to all Healthtech companies with European Headquarters
- Open to all Healthtech companies companies with a market capitalisation that is $10bn or less.
- Submission relates to activities achieved in the period between 1 September 2018 and 1 September 2019
Judges will be paying particular attention to:
- Targeting of unmet medical need / use of innovative approaches to product development
- Pipeline progress through in-development / clinical stages / market approval
- Closure of fundraises and strategic financing rounds
- Key stages of strategic development / partnerships
- Implementation of new technologies, processes for strategic advantage
2019 WINNER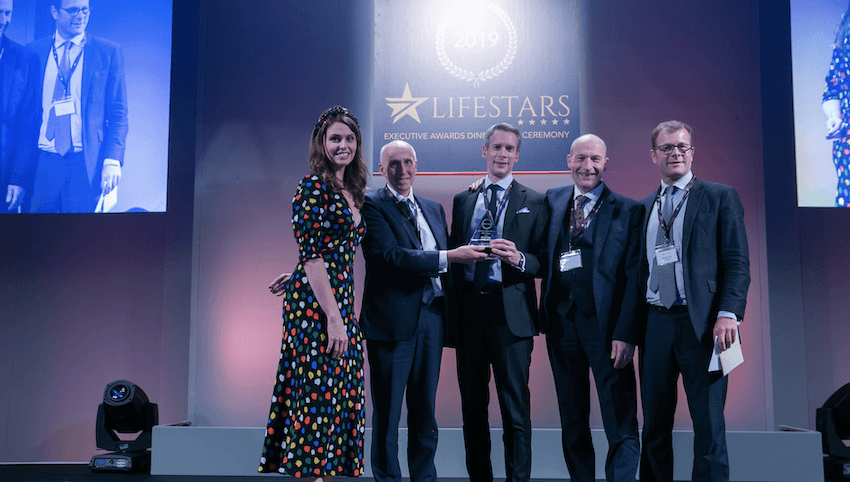 (L-R) Ellie Taylor, Emcee, Nick Scott-Ram, Chief of Strategy, Sensyne Health, Sensyne Health, James Chandler, VP, Communications, Sensyne Health, Andy Hill, Managing Director, Digital Products, Sensyne Health and Matthew Gould, Head, EMEA, DFIN.
2019 HIGHLY COMMENDED