This award recognises a company that has successfully completed a significant, impactful or transformational IPO on any international exchange.
It is open to European life science companies only.
Qualifying criteria
- Must be a public company
- Must have raised the funds in the period between 1 September 2018 to 1 September 2019
- Must be a company with a European headquarters
- Raise must be an IPO NOT a secondary placement or follow-on
Judges will be paying particular attention to:
- Amount of funds raised
- Process / speed / allocation fulfilment of securing of significant new funds
- Level / reputation of new investor(s) attracted
- Post-finance allocation / use of proceeds
- Level of value creation / value realisation from raise
2019 WINNER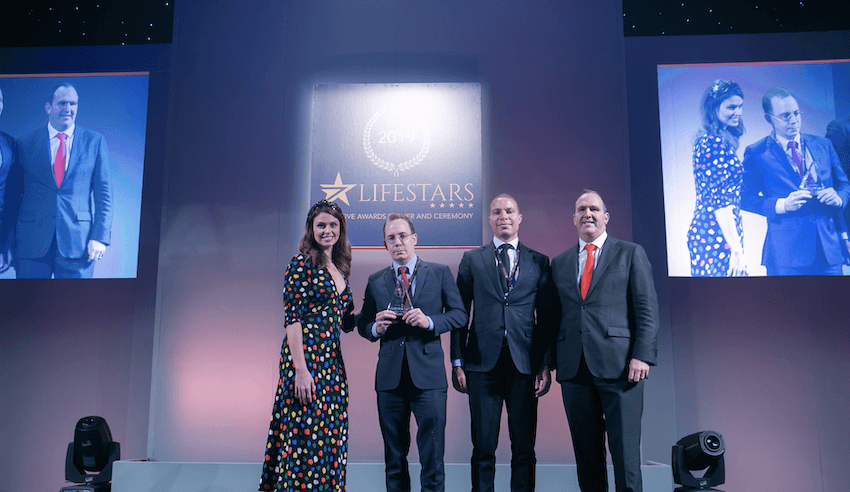 (L-R) Ellie Taylor, Emcee, Anthony Pagano, Senior Vice President, Finance and Corporate Development, Genmab, Andrew Carlsen, Senior Director, IR, Genmab and Jan de Kerpel, Managing Director, Kempen.
2019 HIGHLY COMMENDED