This award recognises a company that has successfully completed a significant, impactful or transformational private fundraise at Series B level.
It is open to private European life science companies only.
Qualifying criteria
- Must be a fundraise by a private company
- Must have raised the funds in the period between 1 September 2018 and 1 September 2019
- Must be a company with European headquarters
Judges will be paying particular attention to:
- Amount of funds raised
- Process / speed / allocation fulfilment of securing of significant new funds
- Level / reputation of investors attracted / reputation of investors reinvesting
- Post-finance allocation / use of proceeds
- Level of value creation / value realisation from raise
2019 WINNER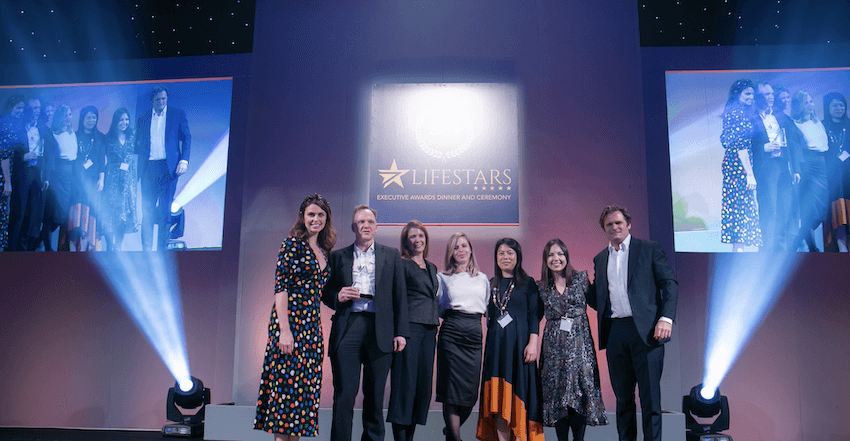 (L-R) Ellie Taylor, Emcee, Mark Swindells, CBO, Exscientia, Aude Echalier, Scientific Coordinator, Exscientia, Mima Pilarova, Executive Assistant, Exscientia, Milly Chen, Commercial Strategy Lead, Exscientia, Millie Britton, Office Manager, Exscientia and Adam Kostyal, SVP, Nasdaq.
2019 HIGHLY COMMENDED