1:1 Video Partnering
---

Social distancing practices around the world have shown just how productive digital work methods can be. Our goal remains for you to establish new partnerships and find the best connections.
AI-driven matchmaking
Personal schedule
Private & secure
Chance meetings
Intuitive platform


"Your platform is by far the best and most efficient, user-friendly and powerful platform I have ever used for a virtual conference. The filtering system works perfectly. The data is entered correctly (don't take this for granted) and the logic is programmed correctly."

Moshe Lebowitz, CEO, Healables Digital Health
AI-driven matchmaking
---
All attendees are listing with profiling criteria given at the time of registration. Attendee profiles are fully customisable and give you a unique insight into why the company is attending and what they hope to achieve.
With your completed profile the software will match you with executives aligned to your search criteria. These are rated/ranked in order of importance allowing you to focus your time.
You can still search the full list of participants alongside this automated process should you wish to expand your outreach to other profiles.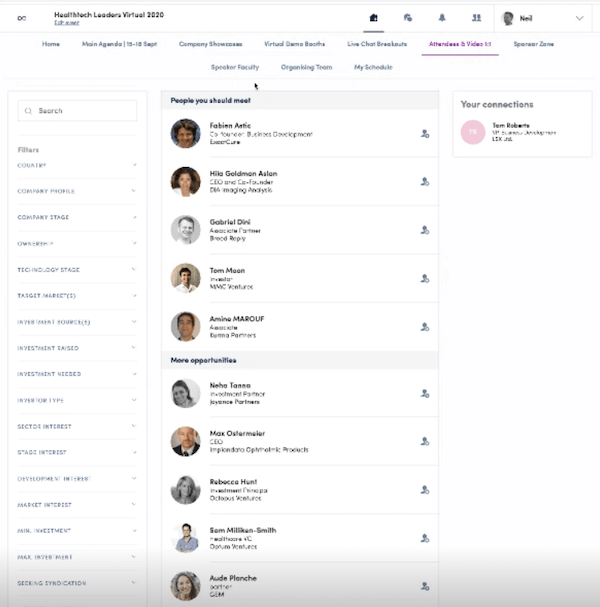 Review all attendees
Personal schedule
---
1:1 Partnering runs across the event. With literally hundreds of 30mins slots available you'll not have any problems finding times to suit both parties.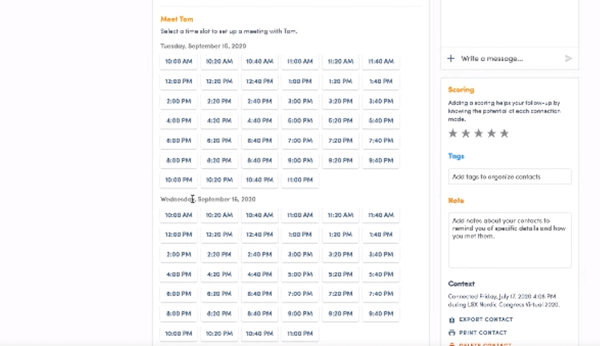 A huge number of meeting times over the 5 days

Private & secure
---
Video and audio-enabled meeting platform is tried and tested. Collaborate & communicate effortlessly as if you were in the same room.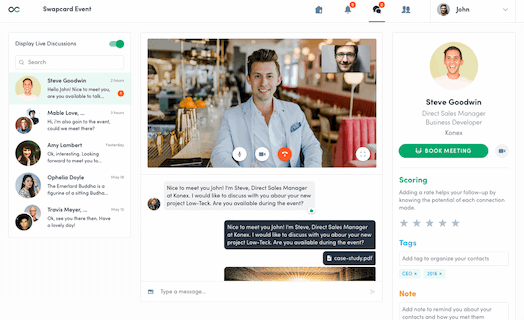 Private & secure video conferencing

Chance meetings
---
We realise that some of the most valuable connections happen through serendipitous and chance meetings.

For this reason, there are interactive roundtables built into the virtual schedule allowing you to engage in live text chat, before deciding if you'd like to arrange a more formal meeting through the partnering system.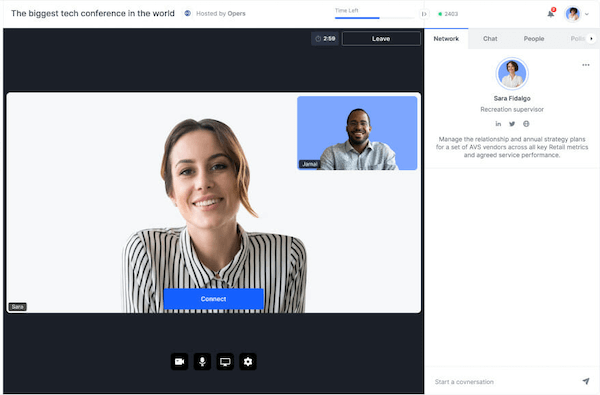 Ad hoc chance meetings can be taken at anytime
Intuitive platform
---

We're confident we have the platform to deliver equal, if not even greater, value as attending a physical event. It's now been tried and tested all year by LSX and a peer group of event professionals and is constantly developing to give you the best experience.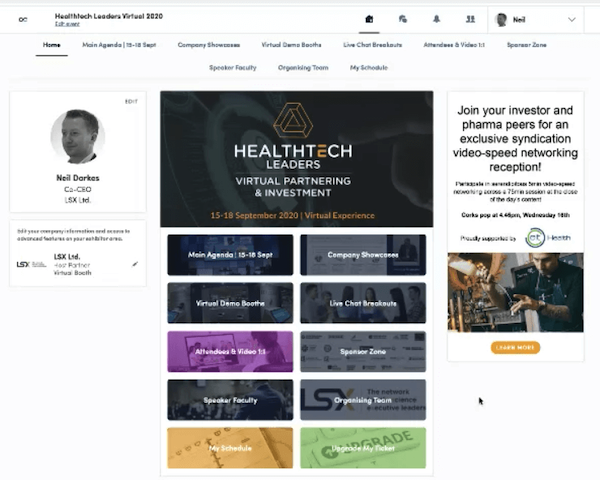 The Longevity Leaders platform will go live in the new year