Private CEO Forum
Wednesday, September 8 | 15:00 CET (EET = +1hr / BST = -1hr / EST = -6hr)
---
Open to 25 CEO, Founder, Co-Founder, President, Chairman or c-suite executives (CFO, CBO, CCO, CSO, CMO) of post-series A Nordic biotech companies.
Free to attend, pre-registration only, Chatham House Rule forum hosted on Zoom where all participants are active discussants.
Benchmark yourself against your peers

Uncover key factors of success

Share war stories and common challenges

Engage in peer-to-peer discussion

Make meaningful connections


Find new ways to help your business thrive




---
15:00 LSX Welcome


---
15:00 Capital Markets Overview: Proceeding With Cautious Optimism
While the current market, both public and private, are strong in the sector, volatility shows the needs to be prepared
Taking care and not taking current conditions for granted
Evolution of the ecosystem – new investors entering the space may be less risk adverse but not always with deep pockets and patient capital
Potential shifts in the market going forward


Carsten Borring, Head of Listings & Capital Markets, Nasdaq Copenhagen




Peter Legind-Hansen, Managing Director, Nasdaq Copenhagen

---
15:10 Q&A and Discussion


---
15:20 Accessing US Capital And Partners
How and when to think about your US footprint and early commercial strategy?
Securing US growth capital
How upcoming economic changes and a potential slow down might affect financing strategies - particularly in the US
In a post-pandemic world with potentially less international travel, how can you connect and build networks with the right people?


Chris Jeffers, Partner, Mintz

---
15:35 Q&A and Discussion


---
15:45 Successful Private Fundraising – Securing A Significant Transatlantic Series A\
The story of Hemab's $55m series A

Securing investment led by Nordic (Novo Holdings, HealthCap) and US (RA Capital Management) investment leaders

Building a local and US footprint


Benny Sorensen, CEO, Hemab

---
16:05 Q&A and Discussion


---
16:10 General Discussion
Topics to include:
How can private companies best prepare for the post-pandemic world?
Building international success and securing international investment and partners
The maturing Nordic ecosystem


---
16:45 End Of Forum


---

Co-hosted by: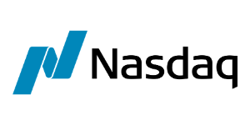 This session takes place as part of the LSX Nordic Congress.
If you qualify can attend for free by registering for the 'Content Only' pass via the main registration page.
If you are unsure if this session is for you please contact josh@lsxleaders.com