US IPO Workshop
Wednesday, September 8 | 13:00 CET (EET = +1hr / BST = -1hr / EST = -6hr)
---
Open to 25 CEO, Founder, Co-Founder, President, Chairman or c-suite executives (CFO, CBO, CCO, CSO, CMO) of companies considering going public in the US.
Free to attend, pre-registration only, Chatham House Rule forum hosted on Zoom where all participants are active discussants.
Benchmark yourself against your peers

Uncover key factors of success

Share war stories and common challenges

Engage in peer-to-peer discussion

Make meaningful connections


Find new ways to help your business thrive




---
13:00 US IPO Workshop: Multi-track Approaches to Going Public in the US
Overview of US IPO market trends and options for going public
Multi-track approaches to listing in the US
• SPACs
• Traditional IPOs
• Direct Listings
• Key considerations, benefits and challenges
Specific considerations for dual-listed companies
Case studies – successful European company IPOs on the US public markets
Discussion and attendee Q&A


Matt Gehl, Partner, Covington




Brandon Thompson, Special Counsel, Covington
---
14:15 Close


---

Hosted by: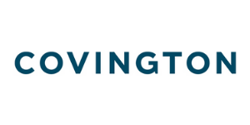 This session takes place as part of the LSX Nordic Congress.
If you qualify can attend for free by registering for the 'Content Only' pass via the main registration page.
If you are unsure if this session is for you please contact josh@lsxleaders.com