---

co-hosted by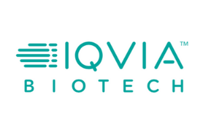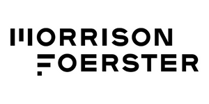 A unique, powerful and valuable space for the candid sharing of experience between 30-40 of the sector's post-series A life science executives. A pre-registration only, exclusive hollow square forum where all participants are active discussants.
Session Moderator: John Hodgson, Director, PersComm Ltd.

13.00 - Intro from moderator, hosts and 60sec elevator pitch from all executives in the room
13.15 - Case study: challenges in securing later stage investment
Dan Grau, CEO, Sojournix

13.30 - Q&A

13.45 - Case study: legal and business challenges in securing late stage financing
Ori Solomon, Partner, Corporate Department and Co-chair, Emerging Companies and Venture Capital, Morrison Foerster

14.00 - Q&A
14.15 - Case study: considerations for a commercialization model: how to optimize value to patients and stakeholders
Jay Margolis, VP and GM, Strategy and Portfolio Planning, IQVIA
14.45 - Q&A
15.00 - Afternoon Break
15.30 - Case study: taking your products through the clinic / clinical / R&D strategies
Adam Rosenberg, CEO, Rodin Therapeutics

15.45 - Q&A

16.00 - Case study: finding new directions for success after clinical failures
Neal Farber, CEO, NeuroHealing Pharmaceuticals

16.15 - Q&A
16.30 - Case study: M&A as a strategic multiplier
Satish Sanan, Chairman and CEO, Inspirata, Inc.

16.45 - Q&A
17.00 - Case study: preparing commercial go-to-market, strategies and activities
John Glasspool, CEO, Anthos Therapeutics
17.15 - Q&A

17.30 - Plus General macro challenge discussion not restricted to valuations and dilutions, research partnerships, market access, pricing and exit dynamics
Executives will have the opportunity to highlight areas of interest prior to the afternoon break to aggregate themes for this 30mins session.
18.00 - Networking Drinks followed by CEO Dinner