The qualifying criteria of this session is participants must be a CEO, Founder, Co-Founder or President of a US-based, Healthtech company with an active digital therapeutic pipeline or a global, regional or departmental head within a global pharmaceutical company who are actively developing a digital therapeutics portfolio.
A unique, powerful and valuable space for the candid sharing of experience between 25-30 of the sector's most progressive digital therapeutic executives. Like-minded executives are joined by 2 appropriate and value-matched industry stakeholders and partners to provide expertise, experience and best practice on strategic areas of focus. Case studies will also be delivered by a number of executives who have enjoyed success or navigated key challenges in their pursuit of company growth.
Strategic topics include, but not restricted to, in-development / invention, progressing through the clinic, market / regulatory approval, product launch / channel strategies, business resilience, fundraising, deal making / partnerships and strategic exits.

A pre-registration only, Chatham House Rule forum hosted on Zoom where all participants are active discussants.
Attendance is free, however executives must satisfy the key criteria points outlined during registration.
Co-hosted by: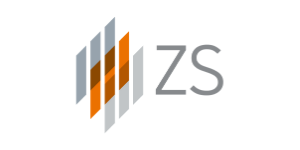 ---
Date: Wednesday 23 June 2021
Timings: 10:00AM - 12:00PM EDT / 09:00 - 11:00PM CST / 7:00AM - 9.00AM PDT and across UK & Europe at 15.00 - 17.00 BST / 16.00 - 18.00 CET
---
Forum Outline:
Pre-event - Benchmarking survey
10mins - Participant intro's and sharing of benchmarking results
20mins - Co-host case study 1 + Q&A
10mins - Peer case study 1
10mins - Guest speaker
20mins - Co-host case study 2 + Q&A
10mins - Peer case study 2
10mins - Peer-to-peer interactive poll
30mins - General discussion
---
For sponsorship enquiries contact: