The qualifying criteria of this session is participants must be global, regional or departmental heads within a global pharmaceutical company who are leading the charge on digital transformation, innovation and healthcare initiatives.
A unique, powerful and valuable space in which the biggest leaders in pharma digitization share their experiences, discuss their collective challenges and look ahead at future developments and actionable outcomes.
Like-minded executives are joined by 2 appropriate and value-matched industry stakeholders and partners to provide expertise, experience and best practice on strategic areas of focus. Case studies will also be delivered by a number of executives who have enjoyed success or navigated key challenges in their pursuit of company growth.
Strategic topics include, but not restricted to, market drivers, technology integration and commercialisation, risk and compliance considerations, clinical validation and barriers to adoption, digital health partnerships, acquisitions and strategic collaborations.

A pre-registration, invite-only, Chatham House Rule forum hosted virtually where all participants are active discussants.
Attendance is free, however executives must satisfy the key criteria points outlined during registration.
Co-hosted by: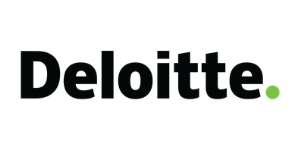 ---
Date: Tuesday 22 June 2021
Timings:10:00AM - 12:00PM EDT / 09:00 - 11:00PM CST / 7:00AM - 9.00AM PDT and across UK & Europe at 15.00 - 17.00 BST / 16.00 - 18.00 CET
---
Forum Outline:
Pre-event - Benchmarking survey
10mins - Participant intro's and sharing of benchmarking results
20mins - Co-host case study 1 + Q&A
10mins - Peer case study 1
10mins - Guest speaker
20mins - Co-host case study 2 + Q&A
10mins - Peer case study 2
10mins - Peer-to-peer interactive poll
30mins - General discussion
---
For sponsorship enquiries contact: