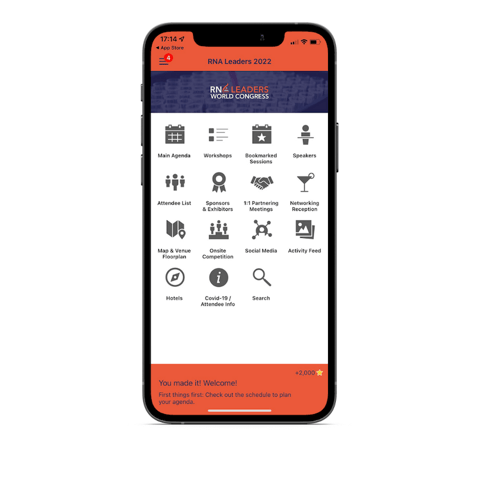 In our drive for sustainability, we've built a mobile and desktop
App
for
RNA
Leaders
2023 that will replace the onsite printed conference manual!
We're launching this in advance of the event start date so you can get familiar with its features and start using it in advance of the event.
PLUS,
a lot of additions may have been added to the 2-day event since you registered, so get up to date with new sessions and workshops.
We strongly advise you to download both the mobile and desktop version of this year's
App
to ensure you have the best possible event experience, allowing you to use all the below features from your desktop AND from your mobile device once onsite.
It has all the important information you'll need for the event, and key features to enhance your event experience, including:
Main Agenda and Workshop sessions
Speaker Profiles
Searchable Attendee List
Sponsors & Exhibitors
1:1 Partnering Meetings
Networking Activities
Maps and Floorplans
Onsite Competition and Prizes
Social Media Feeds
Hotel Listings (use this if you have yet to book your hotel)
Attendee, Exhibitor and Speaker Info