Wednesday 15th March, 16:10-17:25
Hosted by: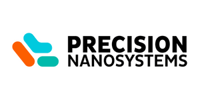 Nucleic acids (e.g., siRNA, mRNA and saRNA) can be designed and formulated to silence, express, and edit specific genes providing a flexible and powerful approach to preventing and treating diseases. The recent commercialization and widespread distribution of COVID-19 mRNA vaccines has exemplified the massive potential to rapidly develop and scale-up new genomic medicines to protect from emerging viral threats and treat a wide range of serious diseases with unmet medical needs.
As part of Danaher Life Sciences, Precision Nanosystems provides end-to-end, synergistic solutions and services to enable successful development of Genomic Medicines. Our Biopharma Services Team can de-risk and accelerate the development of promising RNA-LNP drug candidates for clinical evaluation and successful commercialization.
We work with clients at every stage of the RNA-LNP drug development journey starting with a gene of interest and designing pDNA required for mRNA production by in-vitro transcription (IVT). Our team then works with our clients to design and select promising RNA-LNP formulations. Importantly, we bring our team's extensive analytics expertise to develop methods required to establish Critical Quality attributes for the Drug Product and determine key process parameters for each unit operation of RNA-LNP manufacturing. We also offer in-vitro Bioassay services to accelerate client's drug development projects and perform stability studies to determine hold times and drug product shelf life. We have extensive expertise in RNA-LNP scale-up and technology transfer to GMP facilities and client-selected CDMOs. Our Biopharma Services team are fully committed to advancing life-saving genomic vaccines and therapeutics to the market.
Your workshop leader:
Lloyd Jeffs, PhD. Senior Director of Biopharma Services, Precision Nanosystems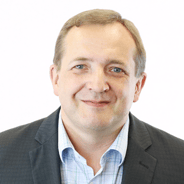 BIO:
Dr. Lloyd Jeffs joined Precision NanoSystems (PNI) in June 2018. His Biopharma Services team is responsible for developing and executing custom programs to meet the clinical manufacturing needs of PNI's clients. Lloyd is an expert in developing lipid-based nanotherapeutics and has over 20 years of experience in this field, including formulation and process development, scale-up and technology transfer.
Dr. Jeffs received his PhD. in Applied Microbiology from the University of Saskatchewan and has B.Sc. and M.Sc. degrees from the University of British Columbia. He is a co-author of numerous peer reviewed publications dealing with the development of lipid nanoparticle therapeutics and is a co-inventor for key RNA-LNP patents in this field.
If you have not already chosen these options at registration, you will need to amend your booking. Please follow these steps:
Go to

Cvent

Click Already Registered

at the top right of the screen
Enter your registered email address and Confirmation Number from your confirmation email (or have it resent)
Move through the registration process and amend the sessions/items as appropriate.