Wednesday 15th March, 14:20-15:30
Hosted by: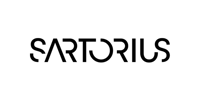 While mRNA therapies hold considerable promise and represent a large drug pipeline for vaccines and therapeutics, the field is still in its infancy. The production process evolves rapidly but is not yet as mature as monoclonal antibodies: their efficiency, cost, robustness and scalability are still challenging. The establishment of a standardized platform may be essential for a long-term perspective to fasten process development, process characterization, clinical phases production, and also ensure scalability
But are we ready to set a universal RNA or mRNA platform? We will tackle this challenge by looking at different approaches to standardization.
RNA Platform: with or without Chromatography (affinity)

Platform: what is possible today and what is not (what are the limitations)

Optimizing facility set up at manufacturing scale: do's and don'ts.
We will look at these questions into 3 groups and group presentations. We will have a presentation on Sartorius Solution to support mRNA PD and manufacturing
Your workshop leaders:
Karen Henrich, Market Entry Strategy Manager, Sartorius
Nargisse El Hajjami, Process Technology Manager, mRNA & Emerging Modalities, Sartorius
Piergiuseppe Nestola, Manager of Process Technology Consultants, Sartorius
Basak Temel, Process Consultant, Integrated Solutions, Sartorius
If you have not already chosen these options at registration, you will need to amend your booking. Please follow these steps:
Go to Cvent
Click Already Registered at the top right of the screen

Enter your registered email address and Confirmation Number from your confirmation email (or have it resent)

Move through the registration process and amend the sessions/items as appropriate.