Gold partner
---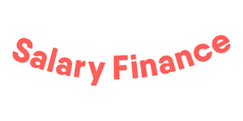 At Salary Finance, we understand the profound impact personal finances have on our health, happiness, as well as home and work life.
Our mission is to help millions become financially healthier and happier. We do this by partnering with employers to provide a holistic suite of salary-linked employee financial wellbeing benefits. Our comprehensive, award-winning benefits reach over 4.5 million employees, helping them get on top of their finances by learning and building positive financial habits, advancing earned pay to meet unexpected expenses, borrowing responsibly and saving simply.
Organisations including Tesco, Royal Mail, BT, Goldman Sachs, the NHS and 20% of the FTSE 100 have chosen Salary Finance as their trusted partner to help their teams reduce stress, improve productivity, and be happier and more engaged at work because they have taken control of their finances.